The Northeast part of India has witnessed a rise of cancer patients for quite some time now, and more so, Assam's Cachar district tops the list of five most vulnerable regions having cancer patients.
Be it food habits or traditional habits of chewing tobacco, the causes of cancer remain a subject of study for noted institutes, involved with its research.
One such reputed institute, the Tata Memorial Cancer Institute, based in Mumbai, under its flagship programme, Foundations in Oncology (FINO), has chosen Abhishek Baidya, a third year MBBS student of Silchar Medical College and Hospital (SMCH) to represent them at Guys Cancer Center and Saint Thomas Hospital, in London, next month.
Also read: Assam: Cancer patient in his last stage casts vote in Guwahati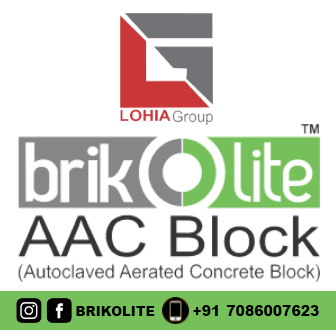 FINO sends meritorious medical students, both undergraduate and postgraduate, to Guys Cancer Institute and Saint Thomas Hospital in London for learning the advancements being made in this field.
Abhishek Baidya is lucky enough to have been chosen to be only medical student from Northeast out of seven from 167 medical students who underwent a 12-day intensive summer school in Tata Memorial Cancer Institute from May 6 to May 17.
Also read: Tata Trusts to provide comprehensive cancer care to Nagaland
Coincidentally, Abhishek lost his father Dr Ajoy Kumar Baidya, just 10 months back due to 'oral cancer'.
Speaking to Northeast Now, Abhishek said, "In Tata Memorial Cancer Institute when we were showed various presentations, the district of Cachar was among the top five and frequently used to be on the top of the list as far as cancer is concerned."
"I feel privileged to go out there and learn the advancements made in this field. I have also lost my father recently due to cancer. I hope, I will be able to get some knowledge and help others by creating awareness in this area of study and of this ailment," said Baidya.
Baidya also added, "Within a week of our summer school in Mumbai's Tata Memorial, we had to sit for a test followed by a viva. Thanks to SMCH principal Babul Bezbaruah that among the 167 students, three other students along with me went there. One from my batch and two others were PG students, who attended this summer school."
"The seven, who would be boarding the flight to London on August 16 night, are all rest from various medical colleges of Maharastra. Among these seven, four are undergraduates and three are PG students," said Baidya.
Before leaving for London, Abhishek would undergo another round of session with the leading oncologists of Tata Memorial Cancer Institute from August 4 till August 16.
Abhishek's mother, Dipika, talking to this correspondent, said, "I have no words to express but I am very happy that my son is going to a reputed institute in London to learn more of this ailment and the advancements made in cancer, an ailment, which took my husband's life just 10 months back."
Meanwhile, for now, all eyes would be upon Abhishek and his rapid strides in this field of oncology, an area of study that he is keen to take up as his specialization, a need for which is very much felt in the district of Cachar.