In a bid to build a competitive mindset among the students, the All Assam Students' Union (AASU), Tangla regional unit organized a special felicitation programme for the meritorious students of HSLC, two HS position holders and two Ph D scholars at Bordoloi Bhawan in Tangla of Udalguri on Sunday.
The programme which was presided over by Pranjal Deka was inaugurated by assistant general secretary, AASU, Jayanta Kr Bhattacharjya.
In his inaugural speech Bhattacharjya exhorted students to imbibe the qualities of devotion towards God, respect for parents and teachers and moral values.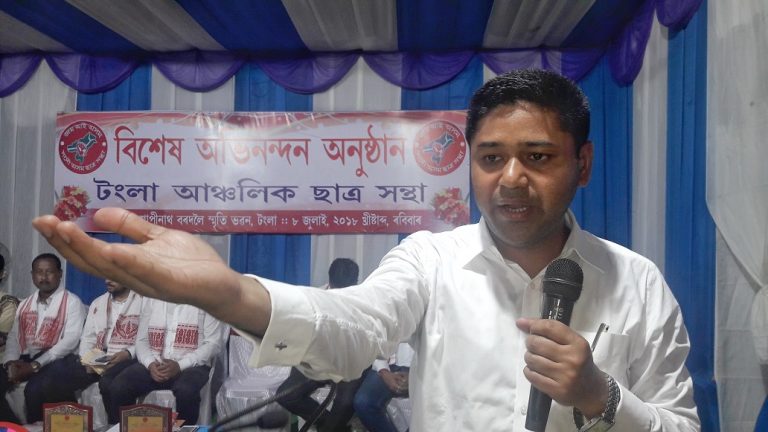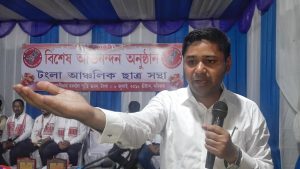 Speaking in the valedictory function, as appointed speaker, general secretary of AASU, Lurinjyoti Gogoi said, "The students pursuing higher studies should have dedication and devotion towards achieving the goals."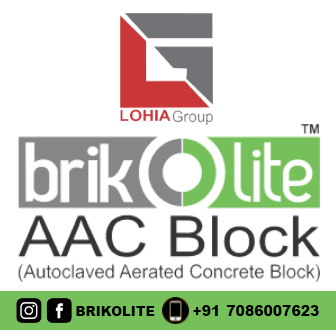 Gogoi laid greater emphasis upon the social aim of education so that education can develop social feeling in the children which will make them contribute their utmost to meet the demands of society after meeting their own needs.
"We have many issues with the state boards and councils, the government should change the education policies for the welfare of the students. The incidents like Dokmoka lynching are blatant examples that we are gripped in superstitions and have swayed away from morality" he added.
Attending the event as chief guest reputed author and poet, Nanda Singh Borkola currently serving as Assistant IGP, Assam Police said, "We should love our mother tongue and the Tamils and Telugus should be a standing example for the people of the State."
Borkola further said that, "The students should always stick to their roots and origin no matter how high they fly in their life. Language is much greater than religion and thus the people irrespective of caste, community and religion thrive for a greater Assamese society."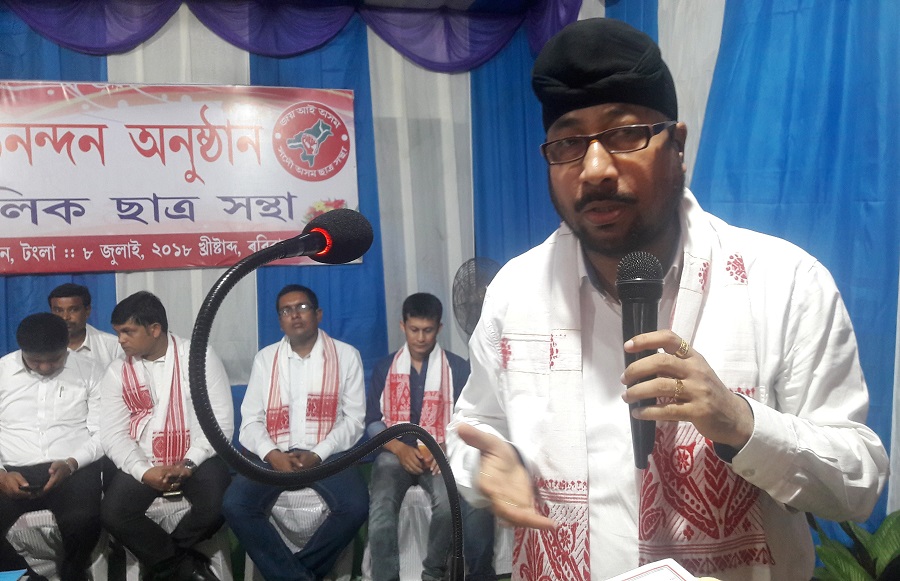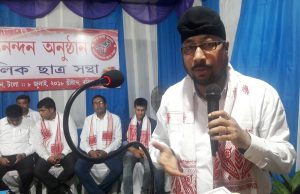 He also exhorted the government for improving the infrastructure of vernacular medium schools of the State.
The programme was anchored by Bhupen Deka of Radio channel, Radio Luit.
Singers Nisharani Haloi and Anjan Phukan enthralled the audience with their performance.
In the felicitation programme, as many as 295 meritorious students who passed out HSLC along with Mohan Pradhan and Vidhi Beria, who had secured 5th and 6th position in HS Commerce and two Ph D scholars Dr Chandra Kanta Saikia and Dr Bhupali Kashyap were feted with a citation letter, phulam
gamocha and japi each.
The research scholars also expressed their gratitude to the members of the students' body for felicitating them.