Bollywood superstar Salman Khan arrived at the Dibrugarh Airport by a chartered flight from Punjab at 10:30 am on Thursday en route to Arunachal Pradesh.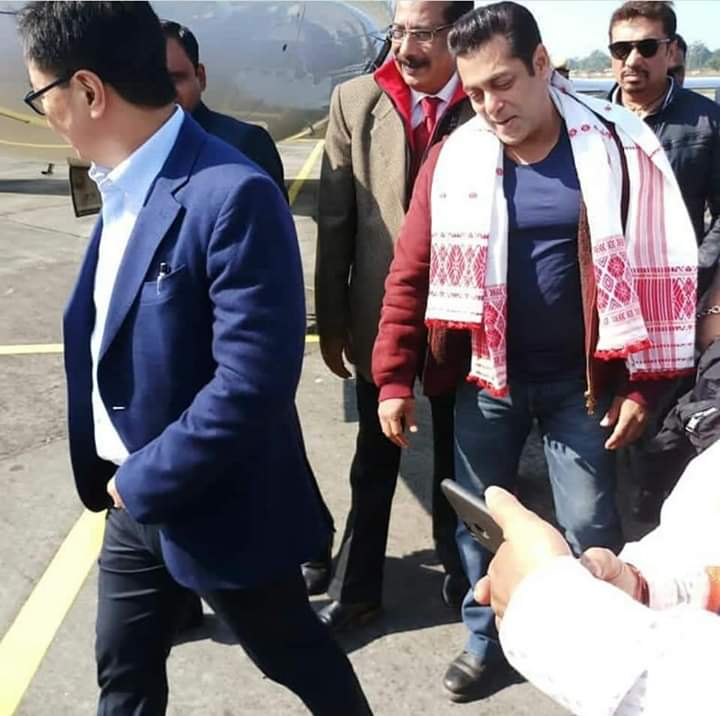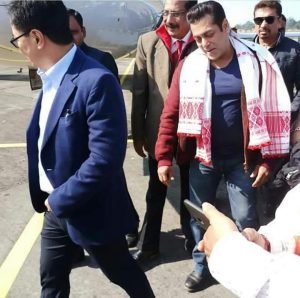 Salman was received by Union Minister of State for Homwe Affairs, Kiren Rijiju.
Also read: Arunachal: Rijiju flags off adventurous mountain terrain biking to Mechuka
He then headed directly to Mechuka in Arunachal by a special helicopter to flag in the second edition of the MTB Arunachal Mountain Bicycle race coinciding with the beginning of the sixth edition of the annual Mechuka adventure festival.
The star actor will be back to Dibrugarh by 2 pm and will directly fly to Mumbai.
Also read: MTB Arunachal: Pema Khandu thanks actor Salman Khan for support
Earlier on November 14 last, Rijiju had flagged off the eight-day Dalmia MTB (Mountain Terrain Biking) Arunachal Flight in Itanagar, the capital city of Arunachal Pradesh.
Around 80 riders have set out on this enchanting ride to Mechuka, one of the most sought after tourist destinations nestled 6000 feet above the sea level in West Siang district of the State.
Also read: Rijiju pedals in mountain terrain to promote MTB Arunachal 2018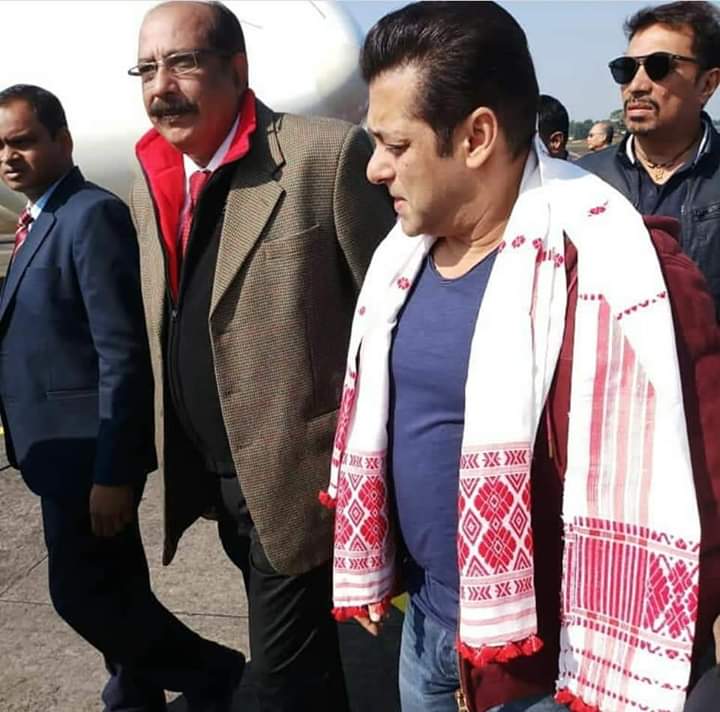 The riders have congregated in this north-eastern state from 10 different countries across the globe, including US and Germany.
India has a sizeable number of riders including few from the armed forces.
Notably, there are seven riders from Arunachal Pradesh, including one woman.
Divided into seven stages, the race starts from Itanagar on Thursday and will pass through eight districts, covering a total distance of around 650 km in eight days, before reaching its final destination, Mechuka.
The Bollywood superstar was felicitated at the Dibrugarh Airport by the Airport Authority of India with an Assamese 'gamosa'.