The people of Goalpara district in Lower Assam on Monday night experienced the third horrific cyclonic storm in the week which caused massive damages.
Both the first and second wave of storms that came on Saturday and Sunday, already had huge impact and interrupted communication and electricity supply.
The storm with strong wind hit the district at about 12 midnight on Monday and lasted  just for fifteen minutes, but it left behind traces of worst damages caused in the last thirty years.
Also read: Cyclonic storm leaves trail of destruction in Goalpara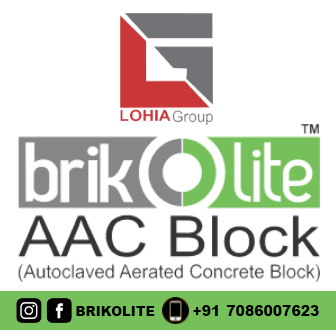 The thunderstorm caused massive damages in areas under Matia Development Block including Mornoi, Monakosa, Nepalikhuti, Kodaldhowa, Dakaidal, Dosobhuja Tiniali, Bhatipara, Camp Bazar, Luptachar, Sonapur, Dubapara, Lalabori and Dohikota.
The worst hit was the Sainik School at Mornoi where almost all big trees inside the campus were uprooted and blocked the roads.
"About forty electric poles were broken into pieces inside the campus," informed Sanjib Das, deputy general manager of the electricity department.
A huge solar panel worth Rs 30 lakh was completely destroyed and fell on the ground.
An army team which came in the morning got engaged in clearing the roads at the time of filling the report.
On the other hand, the Dubapara police outpost barrack where eleven constables and home guards were sleeping at the time of the arrival of the storm narrowly escaped when the entire roof of the barrack collapsed on them.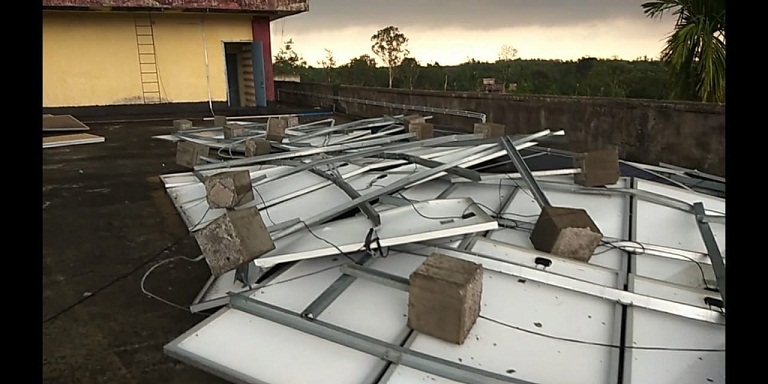 The Mornoi police station has similar story to share as its three pucca rooms were badly damaged due to the impact of the storm.
After the storm, thousands of families came out to streets and tried to measure damages of their neighbourhood.
"Me and my little son couldn't sleep for the storm. Wherever you see, you will find affected houses," said one Ibrahim Ali of Camp Bazar.
Meanwhile, the three consecutive natural disasters put the government departments in trouble.
"In many areas like Forest Gate, Bapujinagar and Salbari, electricity supply has been disrupted since the last three days. Supply of electricity in some areas has been restored only on Tuesday. What to do, our men are working day and night," said Sanjib Das.
The disaster management department informed that in the first two days of storm, 279 houses, 51 commercial establishments and 3 educational institutes were hit under the Rongjuli revenue circle.
About 5,000 houses were affected under the Matia revenue circle.
About 660 families were provided with temporary plastic (tripal). The Bhalukdubi Govt Hospital has been hit by drinking water crisis.
Significantly, no minister or politicians have been noticed in the areas to console the affected people.