Former president of Asom Sahitya Sabha, an apex literary body, Padma Shri Rongbong Terang appealed to the people of Karbi Anglong and other parts of Assam to dose off the flame of communal hatred that has ignited following the June 8 incident in which two youths from Guwahati were lynched by a mob at Panjuri Kachari Gaon under Dokmoka police station in Karbi Anglong district.
Terang made this appeal during a peace meeting convened by the district administration of Karbi Anglong at the Circuit House here where various social organisations, intellectuals, senior citizens of Diphu and political parties of the district were invited.
Padma Shri Terang said, "We all are saddened by the death of the two youths, which is unfortunate. But there should not be mistrust among the different communities. What has happened has happened; we now need to think of dosing off the flame."
He also said, "All tribes and communities are living in Assam together as a greater Assamese community peacefully for years. What has already gone wrong cannot be made right and we need to think with a positive mind."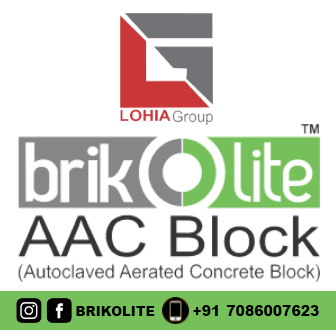 Terang further said, "A section of the media are using sentences like 'Assamese killed, Karbi killed', but such wrong interpretations should be avoided. There is a misconception on Karbis using un-parliamentary words on the social media. We too are also aggrieved by the incident, but Karbis are not 'junglees', Karbis are not dogs. Such language against the Karbis should not be shared on social media."
He also came down heavily on Asom Sahitya Sabha member, writer and poet Islam Hussain for speaking against the Karbis. Padma Shri Terang said, "In a news channel last evening, I saw Islam Hussain, a member of ASS, insulting the Karbis while he was wearing a Karbi traditional turban around his neck. He has no authority to insult the Karbis."
He appealed to the people of Karbi Anglong district and other parts of the State to maintain communal harmony.
The Deputy Commissioner of Karbi Anglong, Mridul Kr Mahanta, sought cooperation of all communities in removing the misunderstanding that has arisen in people's minds.
The DC said, "For the crime committed by two or three persons, a community cannot be blamed."
Mahanta assured that the district administration would work out to reach other students' organizations of the State in containing the situation. Students of the district studying in various colleges and universities in the State would be reached by the DCs concerned, he said.
People should not take the law into their own hands and suspicious persons seen loitering in villages should be immediately reported to the village headman, Village Defence Party (VDP) or the police.
In the meeting, additional SP Muzzafar Hussain said, 16 persons have been arrested in connection with the June 8 incident.
A case (No 33/18) under Dokmoka Police Station has been registered against the arrested persons. Those involved will not be spared, Hussain assured.
He also warned the administrators of WhatsApp groups to be aware of the information uploaded by members as the administrators would be responsible for it.
Condemning the incident, social worker JI Kathar said there has been a prevalence of child lifters in the Northeast as information on social media is believed by many. "Strong awareness drive by the district administration should be conducted to rule out the misconception of child traffickers," he said.
Former Executive Member (EM), Karbi Anglong Autonomous Council (KAAC) and vice-president, Karbi Anglong DCC, Ashok Teron said, "When I was EM, KAAC, I had the idea of making Kangthilangso a tourist spot and with the support of local people comprising Karbis, Bodos, Adivasis, Nepalis and others I have beautified the place."
"The villagers of different communities are innocent and simple. Thinking of the incident of the June 8 where two of our brothers from Guwahati lost their lives, I am shocked how it could have happened," added Ashok Teron.
The peace meeting of 24 organisations was attended by Angtong Engti, Dimasa Students' Association, president, Dhiraj Diphusa, former MLA and vice president, KADCC, Bidyasing Engleng and other social organisations' leaders.