The Bharatiya Janata Party (BJP's) National General Secretary and In-charge for North East, Ram Madhav, has said that once the final National Register of Citizens (NRC) is done, the Government will begin "disenfranchising illegal migrants".
A report published in INDIA TODAY quoted Ram Madhav as saying, "The publication of the final NRC may take a few months. Those who will be left out will technically be foreigners. They will still have the option of seeking legal remedies through the foreigners' tribunal (FT), the High Court and the Supreme Court. So, we have to cross several bridges. Meanwhile, we have certain provisions for refugees in our country. Some of these excluded people may seek refugee status."
The report further quoted Madhav as saying, "Once the final NRC is out, all excluded people will be technically foreigners and ineligible to vote. The Election Commission (EC) will remove their names from the voters' list. The EC has already asked the NRC State Coordinator Prateek Hajela to submit all the details. If the FTs or the courts later find someone excluded from the NRC to be a legitimate citizen, their name will reappear on the voters' list."
Ram Madhav reaffirmed that disenfranchisement of those found to be illegal immigrants by NRC will have to be done, "otherwise there is no meaning of this mammoth exercise called NRC".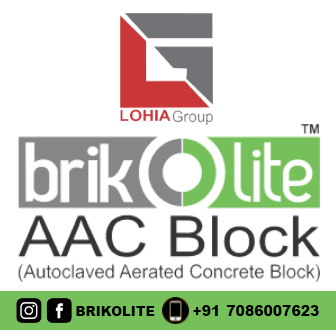 The BJP has been backing the Citizenship Amendment Bill, which seeks to provide citizenship to Hindu, Sikh, Buddhist, Jain, Parsi and Christian refugees from Afghanistan, Bangladesh and Pakistan –  while talking about it, Ram Madhav made it clear that the Bill is "not just restricted to Assam, but it is for the entire country".
The BJP National General Secretary also made it clear that even if the Government goes ahead with the Citizenship Amendment Bill, as far as Assam's linguistic and cultural identity is concerned, New Delhi will protect it by implementing Clause 6 of the Assam Accord – providing constitutional, legislative and administrative safeguards to protect, preserve and promote the cultural, social, linguistic identity and heritage of the Assamese people – in letter and spirit. "Soon, we will have discussions with Assam's civil society groups on the implementation of the clause. Even if the Citizenship Amendment Bill is passed in Parliament, we will remain committed to Clause 6. India, traditionally, has never turned its back on refugees. We have a responsibility towards those who have come to India persecuted. They are our own people. It was one country before 1947. For peculiar historical and political reasons, they became refugees in India".
He also pointed out that the BJP was not making any distinction between Muslim immigrants and immigrants belonging to to other faith – "We are not making any distinction. These Opposition parties have seen it as a religious issue as these illegal immigrants are vote banks for them. Look around the world. Saudi Arabia, a Muslim country, has thrown out illegal Bangladeshis and Pakistanis. The US is building a wall along its border with Mexico. Germany and France are thinking of shutting down their ports and other entry points. Are these countries against Muslims? We are taking these steps, keeping in mind the cultural and civil rights and safety of our own citizens, not to target any religious group.
The BJP National General Secretary said that technically, as the name is National Citizenship Register, it should be for the entire country. But right now the process is limited to Assam. "For the rest of the country, we have started the process of identifying Rohingya infiltrators. Steps will be taken to deport them".