On a tip off, a team of Lakhimpur district police was able to unearth a fake gold making factory in Bongalmora area under Lakhimpur district.
According to information, a police team led by the Deputy Superintendent of Police (Headquarter), Lakhimpur, Dr Rashmi Rekha Sharma, unearthed the factory of fake gold idols at Sonapur in Bongalmara.
The raid was conducted following arrests of two persons in Ganesh Mandir area under Khelmati Police Outpost of North Lakhimpur on the same day.
Hasan Ali (25) and Khurjat Ali (23) of No. 2 Sonapur village under Bangalmora Police Outpost were arrested red-handed while they were selling a statue made of fake gold to a buyer coming from Bihar.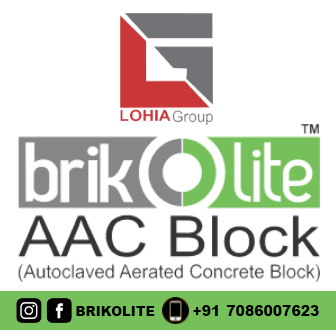 Based on their confessions, the Lakhimpur police led by DSP Dr. Rashmi Rani Sarma and Inspector-in-Charge of Kehlmati Police Outpost Jayanta Deka and Inspector-in-Charge of Bangalmora Police Outpost raided the house of one Mujibur Rahman at No. 2 Sonapur village in Bongalmora and recovered four fake gold boats, 13 fake gold statues of Jesus Christ and 15 fake gold statues of different gods and many metals and instruments.
It may be mentioned that there is a huge racket of fake gold traders and a large number of people across Assam and outside the State have already fallen prey to this racket.
Also read: Assam: Mob attacks police as fake gold trader arrested in Lakhimpur
In October this year, a team of police was attacked by family members of an arrested fake gold trader.
They attacked the police team to free the arrested fake gold trader.
On the other hand, the mastermind of the ever-expanding illicit trade of fake gold in Lakhimpur's Bongalmora area, Mainuddin was arrested by Nowboicha police from Mohghuli village with the help of members of All Assam Minority Students Union in October.
Three buyers from outside Assam were also arrested along with Mainuddun.
They were identified as Malkiat Singh and Gurpreet Singh of Punjab and Mithun Patra from West Bengal.
In another case, on the night of October 1, police from Bongalmora Outpost arrested three persons with fake gold artifacts from Mohghuli in Bongalmora area of Lakhimpur.
The fake gold trade has brought a dubious distinction to Bongalmora area and neighbouring areas.
The fake gold traders have been duping customers from various parts of Assam and the country by luring them over phone calls promising gold at cheap prices.
It has been reported that in most of the cases, the duped customers are either scared away by the sellers and their accomplices after collecting the payments in cash or they are made to be arrested by the police with the fake artifacts.
A team led by Dy.S.P.(HQ) Lakhimpur,Dr.Rashmi Rekha Sharma unearthed factory of fake gold idols at sonapur Bongalmara. pic.twitter.com/oaBqHnp8E0

— Lakhimpur Police (@lakhimpurpolice) November 21, 2018