Chief Minister Sarbananda Sonowal said that State government is committed to spearheading the intellectual, social and spiritual development of the children.
Speaking on the occasion of Children's Day celebrations at the auditorium of District Library here, Sonowal said that without the development of the children, a state cannot progress. He, therefore, stated that his government is giving paramount importance to all round development of the children.
Chief Minister Sonowal said, "Every parent dreams of making his or her child great, so on the occasion of Children's Day all should take a pledge to help the children to realize their full potential. Since children constitute a sizeable chunk of human resources of the country, a conducive environment needs to be given to them so that they become good human being to expedite the development of the country."
Sonowal also reiterated that a holistic development of a child encompassing the intellectual, social and spiritual facet is of vital importance.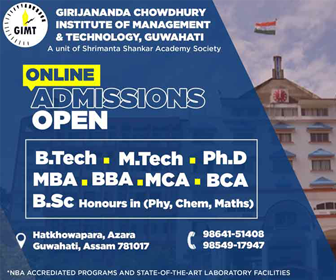 He also provided a word of caution to the parents and asked them to guide and monitor their children's exposure to mobile phones. He also asked them to educate their children to use mobile phones for constructive purposes.
Paying tributes to Pandit Jawaharlal Nehru he said, "It will be great honour to the first Prime Minister if we can empower our children with good habits".
Synchronising with the occasion Chief Minister Sonowal also handed over awards to the winners of different competitions held on the occasion. The programme was organized by Social Welfare Department in association with State Bal Bhawan.
Chairperson Assam State Commission for Women Chikimiki Talukdar, eminent artistes Ramen Baruah, Madhurima Chowdhury, Hirenya Deka, Director, Social Welfare Department Hemen Das and a host of dignitaries and children were present on the occasion.