The Assam Government has announced a Media Fellowship Scheme for 2018-19 and invites application from media persons of Assam.
Three sets of duly filled up application forms (Format-I and Format-II) with related documents should reach the Office of the Directorate of Information & Public Relations, Last Gate, Dispur, Guwahati-781006 within May 10, 2018, a statement issued by DIPR said.
All mainstream media journalists of Assam, including freelancers, from print, electronic, online media and news agencies having 5 years of experience in the field of journalism can apply for the same.
The minimum age limit is 21 years. The applicant must be a graduate in any discipline. Preference may be given to those having Mass Communication, etc. degrees.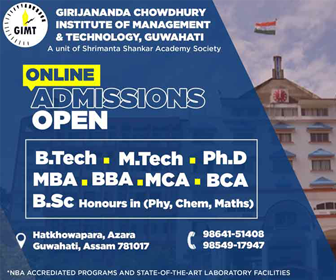 The objective behind offering Media Fellowship to selected journalists is to provide financial support for their continuous improvement of professional skills and up-gradation of knowledge in journalism.
The areas of studies are development, economic/social issues, gender, health, education, climate change, tourism etc.
The grant for each Fellowship is Rs 50,000.  Every year 20 numbers of Fellowships will be awarded. The duration of Fellowships is 3 months. Within 3 months the selected Fellows will have to submit the fellowship papers.
A high level selection committee consisting of senior faculty members of Universities, prominent journalists, and senior Government officials will review the proposals and select the fellows from the pool of applicants.
The guidelines and application format of this Media Fellowship can be downloaded from- https://dipr.assam.gov.in/documents-detail/guidelines-for-implementation-of-media-fellowship-scheme.
For further quarry the interested applicants may mail to- [email protected].