Accusing Darrang deputy commissioner Ghanashyam Das of negligence in his duties, former BJP MP Ramen Deka has lodged a complaint with Lok Sabha Speaker Om Birla.
Terming Ghanashyam Das as an 'arrogant officer', Deka in his complaint said it's due to the negligence on the part of the DC that the last installment of Rs 2.5 crore from MPLAD fund has not been released by the central government.
"When I wanted to enquire the status of the documents required submitting to get the MPLAD funds, Das was non-cooperative. In fact, he also denied responding to my queries," said Deka.
He said being an IAS officer and sitting in a sensible position, Das should not be "so arrogant".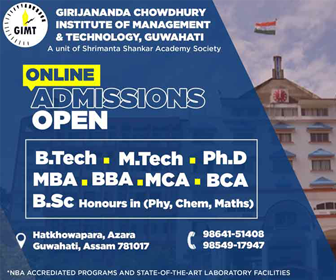 "MPLAD fund is for the development of the constituency. It is due to the non-cooperation of the concerned district officer that development works get hampered," said Deka.
Deka represented the BJP from Assam in the 15th and 16th Lok Sabha.
"I was an MP from Assam for two consecutive terms. The DC should have some respect and give reply to my queries," said Deka.
Deka said he will also approach Prime Minister Narendra Modi to take action against the DC for his negligence in duties.
"I will appeal to the PMO to evaluate the performance of the DC…and if he is found doing negligence in his duties then he should be punished," said Deka.
Ghanashyam Das is a 2012 batch IAS officer of Assam-Meghalaya cadre.