The tea garden workers of eastern Assam, particularly in Dibrugarh are unhappy over low daily wages. The tea workers demand that the government which will be formed after the ensuing Lok Sabha election will address their grievances over low daily wages.
Hiralal Rajputa (45), a worker at Mancotta tea estate said, "The daily wages of tea workers is very less and due to that it is very difficult for them to run the family. We appeal to the government which will be formed after election to raise the daily wages of the tea workers. Congress candidate Paban Singh Ghatowar has been representing the Dibrugarh seat for many years but he failed to address the problems of the tea workers. But in last five years BJP has tried to sort out the issues of tea workers. We need a genuine leader from our tea tribes who will understand the problems of the tea workers."
Until recently, tea garden workers in the Brahmaputra Valley were paid a daily wage of Rs 137. On July 8, 2018, the State Government hiked the wages by Rs 30 taking it to Rs 167. Similarly, the wages of tea garden workers in the Barak Valley were hiked to Rs 145 from Rs 115.
Tea tribe people have a population of almost four lakh in Dibrugarh constituency, out of 11 lakh population and the community from the tea tribes plays a major role during the election.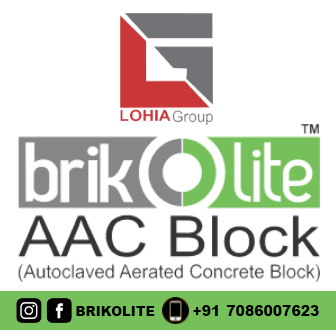 "We are getting Rs 167 daily wages but after deducting the Provident Fund (PF) fund amount we are receiving Rs 142 to 143. We have got free rice from the government and also get other facilities from the government which we didn't get earlier from the Congress government. We appeal the government to think about our daily wage issue," said Bogi Sabor, a tea plucker at Mancotta tea garden.
However, Congress candidate Paban Singh Ghatowar and BJP sitting MP Rameshwar Teli is contesting from Dibrugarh seat and both of them belong to tea tribe community. Congress veteran Paban Singh Ghatowar is contesting eight times from Dibrugarh seat. Last time Rameshwar Teli defeated Paban Singh Ghatowar by a margin of 1,85,347 votes.
"In Dibrugarh the fight will be between Congress and BJP. Dibrugarh is earlier known as a Congress bastion but in 2014, the saffron party penetrated into their bastion but this time it will interesting to see who will win from this seat. We appeal everyone to come out and caste hundred per cent votes," said Bisarju Mech, a resident of Dibrugarh.
Priya Tanti (40), a worker at Chabua Tea estate said, "The leaders come before election to seek votes but after election was over they didn't come to us to know our problems. Our quarters were ramshackle but neither the tea management nor the administration does anything to repair our quarters. For decades our community leaders representing the Dibrugarh seat but none of them has done anything for us."
Both Congress and BJP have geared up election campaign in the tea belt and doing all sorts of promises to seek votes from them.
"We have been exploited since ages. Earlier British have exploited our people, now the political parties are making all sorts of promises to garner votes. This time our people will vote for development," said Pronob Tanti, leader of tea tribe community.