Assam Pradesh Congress Committee (APCC) president Ripun Bora on Saturday launched a scathing attack on Prime Minister Narendra Modi and termed him as a 'big liar'.
Bora landed here in a helicopter, accompanied by All India Mahila Congress president and Silchar MP Sushmita Dev to campaign for party candidate Abu Taher Bepari, who is contesting from Assam's Dhubri Lok sabha seat.
The APCC president while addressing a public gathering at Dhubri stadium said that in 2014 election, Narendra Modi had claimed himself as a 'chaiwala" while in 2019 general election, he (Modi) is now claiming that he is a 'chowkidar'.
Also read: No alliance with AIUDF, says Assam Cong chief Ripun Bora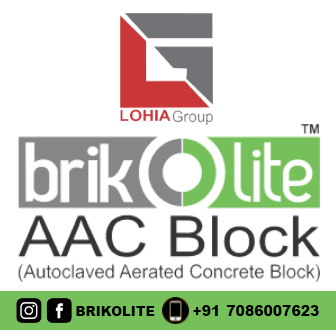 Adding more, Bora alleged that during the last election, Modi had said during his primary school period, he had to sell tea at Bhavnagar Railway Station of Gujarat, but the real fact is that, "Modi was misleading the common people of the country only to gain sympathy".
"Narendra Modi was born in 1950 while the Bhavnagar Railway Station started its operation in 1973 and in that circumstances, a big question arises that how a person (Modi), who attained the age of 23 years in 1973, could remain student of a LP school?" Bora asked.
Also read: Assam: Congress cog in Dhubri's wheel of development, says Sonowal
The APCC president further stated that the Narendra Modi-led BJP government has totally "failed " on all fronts.
"The BJP-led government has failed to fulfil a single promise made to the people in 2014," said Bora.
"Modi government is only doing divisive and communal politics under the hidden agenda of RSS – one nation-one religion," he added.
Speaking on the occasion, the APCC president also denied the allegation of alliance between the Congress and Badruddin Ajmal-led All India United Democratic Front (AIUDF).
He made counter allegation: "AIUDF chief Badruddin Ajmal is indirectly helping to strengthen the communal forces and only due to him (Ajmal), the saffron party managed to form government in Assam in 2016 Assembly election."
Bora also lashed out at the leaders of Asom Gana Parishad (AGP) and said the AGP has no moral right to seek vote from the people of Assam as they have betrayed the people of Assam in the name of Citizens Amendment Bill (CAB).
He alleged: "Before the election, the AGP had started a movement throughout the state against the Citizens Amendment Bill 2016 initiated by the BJP-led government and now in a surprising way, the AGP has again joined hands with the same BJP party."
On this occasion, the All India Mahila Congress president and Silchar MP Sushmita Dev also addressed the gathering and attacked Modi, Ajmal and the AGP leaders.
It may be mentioned that earlier till 2009, the Dhuri Lok Sabha seat was known as a Congress forte, but after the surface of Badruddin Ajmal-led AIUDF in 2005 and later on, all the votes belonging to the religious minority shifted towards the AIUDF.
2nd Election Campaign meeting at #Dhubri LAC (Under Dhubri LS) with @sushmitadevmp, Wajed Ali Chaudhary, MLA, DCC President and DCC office bearers.#LokSabhaElections2019 #AbHogaNYAY #RahulForBehtarBharat pic.twitter.com/M9v1IWtmy7

— Ripun Bora (@ripunbora) April 20, 2019
Accordingly, Ajmal was first elected as an MLA from South Salmara LAC of Dhubri district in 2006 and later he won the parliamentary election from Dhubri Lok Sabha seat in 2009 and 2014 consecutively by a big margin of votes.
And this time too, the main contest would likely to be held between AIUDF's Badruddin Ajmal and Congress candidate Abu Taher Bepari.
Dhubri Lok Sabha seat will go to polls on April 23.