Assam Additional Chief Secretary Kumar Sanjay Krishna will head a probe ordered by Chief Minister Sarbananda Sonowal on Sunday into the alleged poor quality of bullet-proof vests used by police.
The Assam police drawn faced flak after Bordumsa police station in charge Bhaskar Kalita was killed in an encounter with the anti-talk faction of ULFA militants on Friday evening. Kalita was injured in his chest and abdomen even though he was wearing a bullet-proof vest.
"The allegations on quality of bullet-proof vests will be probed. I have already ordered an inquiry into the whole incident leading to death of Kalita. Kumar Sanjay Krishna will probe and submit a report to me," the Chief Minister said on Sunday.
Strongly condemning the killing of Kalita, he said that such incidents disturb peace, harmony and unity in society and seriously hamper developmental activities.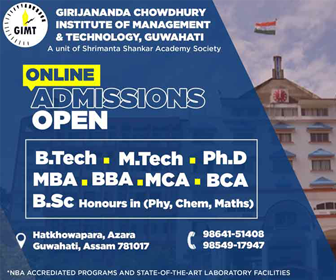 Reiterating his government's zero tolerance against terrorism, the Chief Minister also directed police to intensify operations against extremists.
An ex gratia of Rs 20 lakh will be given to the bereaved family, apart from the full salary every month till the time the police officer was slated to retire from service.
Director General of Police (DGP) Kuladhar Saikia said that it was learnt that a lot of bullet-proof vests like the one used by the slain officer were procured during 2011-13.
"We will have to check records and find out the truth. The Chief Minister has already ordered a probe, and things will be clear," Saikia said, adding that anti-terror operations had been intensified along the Assam-Arunachal Pradesh border.