Assam Chief Minister Sarbananda Sonowal while expressing his happiness at his party's victory in Tripura polls has asked BJP workers not to get carried away and stay alert for the upcoming Panchayat elections.
Sonowal who visited the BJP office in Hengrabari after the dramatic victory in Tripura said, "It is a very important victory in Tripura. But we can learn one lesson from this result which is not to get carried away. In our state, we still need to reach out to people from hills, plains, riverine areas and address their problems."
Regarding the reasons behind BJP's victory in Tripura, he said, "The people of Tripura insecure under the Left rule. The Manik Sarkar government has failed to solve the unemployment problem of Tripura. People want peace, security and development and so they have reposed their trust on the BJP. We have successfully established that we are a party with a difference."
Sonowal said the vision of Prime Minister Narendra Modi and the leadership of BJP President Amit Shah were the major factors behind the victory.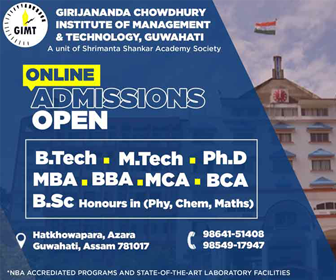 He also acknowledged the role of BJP general secretary and in-charge of Northeast, Ram Madhav and convenor of North East Democratic Alliance (NEDA) Himanta Biswa Sarma.
Senior party leader and Guwahati MP Bijoya Chakraborty said with this result, BJP has gone another step ahead in achieving its goal of 'Congress-mukt Bharat.'
"Now, we are in power in 20 states in the country. With this result, we are one step closer towards achieving the goal of 'Congress-mukt Bharat.' Nobody really thought that we can topple the left government in Tripura. But today we are in power there by bagging over 40 seats" added the former union minister.