Assam Chief Minister Sarbananda Sonowal on Tuesday hoisted the Indian tricolour on the country's third tallest flagpole at Gandhi Mandap on the occasion of the 150th birth anniversary of Mahatma Gandhi.
Dedicating the third tallest flagpole in the country to the people of the State, Sonowal said that Gandhi Mandap will be developed as a major tourist spot in Guwahati.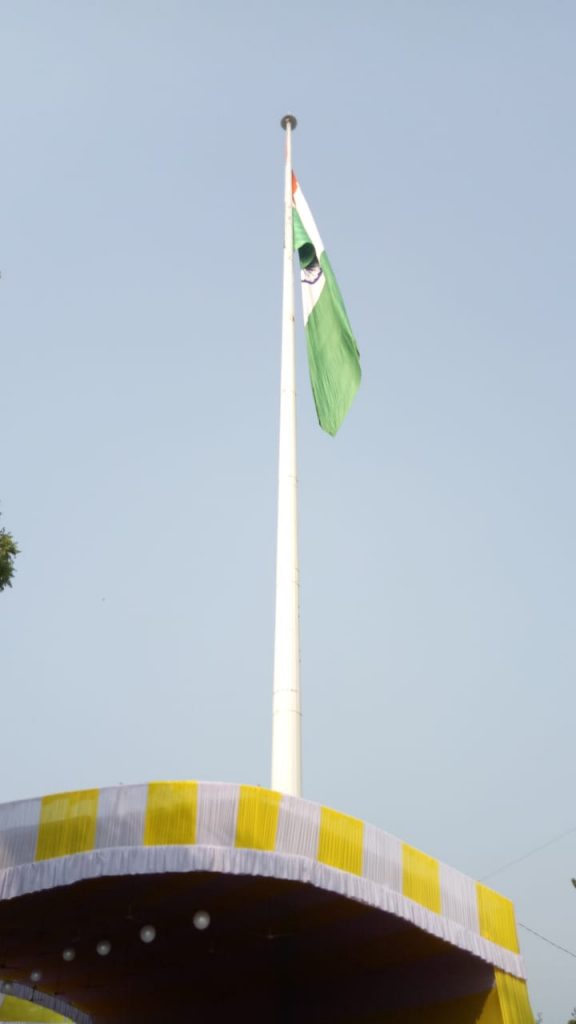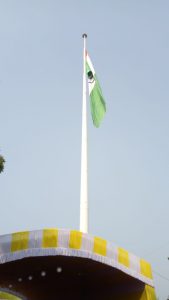 The programme was also attended by State Industries Minister Chandra Mohan Patowary, Rajya Sabha member Biswajit Daimary besides several ministers and MLAs of the State.
Sonowal led the dignitaries in paying floral tributes to Mahatma Gandhi on his jayanti.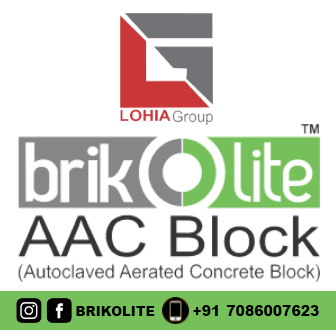 With a height of 319.5 ft and dimension of 120 x 80 ft, this is the third tallest flagpole in the country at Gandhi Mandap atop Sarania hill.
Also read: Tricolour finally flies high on third highest flagpole in Guwahati
The tallest national flagpole with 360 ft height and with a flag of 120×80 feet dimension was installed along the India-Pakistan border at Attari in Amritsar while the second tallest Indian flagpole was installed at Kolhapur in Maharastra with a height of 303 ft.
Assam Pradesh Congress Committee (APCC) president Ripun Bora who also paid tribute to Mahatma Gandhi at Gandhi Mandap said, 'Gandhi's ideology has been hammered by spreading communalism across the nation'.
"Though BJP claims that it follows the path shown by Gandhi, the saffron party has not done so in reality." Bora said.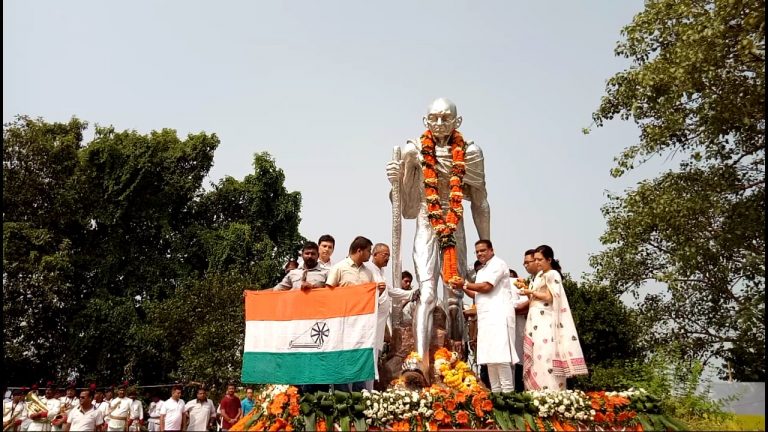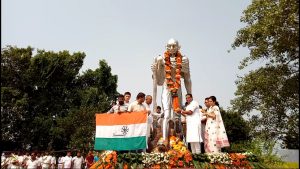 He also said, "Gandhi's dream for a better India and a secular India has been demolished by BJP after the party came to power."
Talking about Assam Chief Minister Sarbananda Sonowal's statement that the BJP would follow the path showed by Mahatma Gandhi and has also been following, Bora said, "If the BJP can follow Gandhi's ideology, it would be a pleasure for the Congress party."
Bora was joined by several other party leaders and workers to paying tribute to Mahatma Gandhi on his 150th birth anniversary.