Last month, petitions on three headline-grabbing political controversies — Ayodhya land dispute, Rafale fighter deal and sending the CBI director on leave — were heard by Benches headed by Chief Justice of India (CJI) Ranjan Gogoi, who dealt each with clinical precision and passed interim orders within a few minutes, putting a very high premium on the court's time.
A report published in the The Times of India stated that a battery of renowned lawyers appeared for the parties in each case, eager to put across their arguments. But the CJI-led Bench ruthlessly squeezed out the verbosity, passed orders and proceeded to the next case.
The report further stated that CJI Gogoi's approach contrasts with that of his predecessor, who got bogged down by unsavoury events early in his tenure as CJI, became wary of antagonising lawyers and allowed them to advance full-length arguments even during preliminary hearings on appeals and Public Interest Litigations (PILs).
The 'no leniency' signal emerging from the CJI's courtroom is ominous for lawyers. Prepare well, be crisp and state your best argument as soon as possible appears to be the new mantra, reminding one of former American President Woodrow Wilson.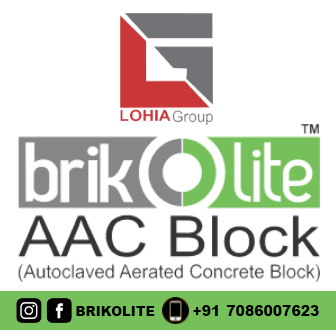 Most lawyers who used to be ready to argue a case at short notice may now have to labour a lot more over the case and cull out the best points to be put across to the CJI-led Bench in the shortest possible time. Then and only then could they possibly drive home their argument.
Last week, the CJI conservatively opened a window to his thought process while declaring that "judiciary is in dire need of drastic reforms". From the little he revealed, it appeared that he has measured his time as the head of the judiciary, which is at best 375 more days, and would focus on procedural reforms to unclog the three-tier justice delivery system, burdened by a load of three crore pending cases.
First and foremost, he appears serious in filling 5,000 posts of judicial officers lying vacant in trial courts, which have a sanctioned strength of a little over 22,0000 posts. He has warned High Courts and State Governments, through judicial orders, to fill the posts in a time-bound manner and provide each judicial officer with required infrastructure.
Long pending cases, a decision on which by the SC will help HCs dispose of a large number of pending cases, are being given priority. The CJI has set up a 'think tank', comprising professionals, to cull out the logic employed by Benches in reaching decisions in important, yet generally voluminous judgments for circulation among the masses to make them aware of how judges draw conclusions in landmark cases.
But, the most impressive procedural reform, revealed by the CJI, is to make available copies of judgments to litigants in their mother tongues if the verdicts written in English were intelligible to them. When this thought emerges out of drawing boards, where it is at present, it would prove the best connect between highest judicial institution and the masses.