In yet another  shocking incident of watery tragedy, a mechanized country boat carrying 40 passengers capsized near the Aswaklanta Temple in the middle of Brahmaputa here.
The mishap took place around 1.30 pm when the boat popularly known as Bhutbhuti  developed a technical snag and subsequently  collided with a pillar of GMDA's JICA funded water supply project in the Brahmaputra.
The boat was plying towards Majbat, Madhayamkhanda in North Guwahati  from Fancy Bazar ghat in the city.
Bodies of a youth and a girl  have been recovered while 15 passengers rescued alive even as  the rescue operations by State Disaster Response Force teams (SDRF), National  Disaster Response Force (NDRF), Army and local fisherman are still on to trace the missing passengers, police sources said.
Sources said there is no trace of at least 17 passengers who were on board in the vessel. The wreckage of the boat, however, has been reportedly recovered in the middle of Brahmaputra in Sualkuchi.
Police said the youth has been identified as Kanak Das while the girl has been identified as Ankita Barua. 17-year-old Ankita, a resident of Silasako village in North Guwahati, is a higher secondary first year student of Cotton University.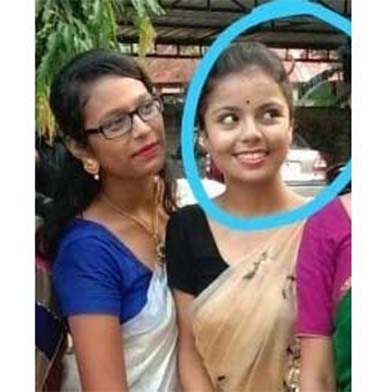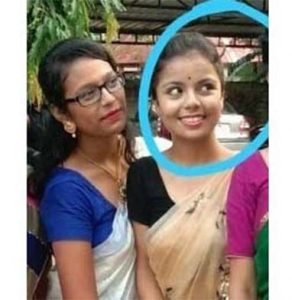 Latest report says a rescued girl has died at  GNRC Hospital at North Guwahati. She has been identified as Dimpi Das, who is also a student of Cotton University.
District administration has activated two helpline numbers–0361-2733053 and 0361-2684407. Assam Chief Minister has ordered a probe into the incident. Additional Chief  Secretary Jishnu Baruah has been asked to conduct the probe.
Chief Minister Sonowal said he is extremely saddened to learn about the unfortunate capsizing of a passenger boat in the Brahmaputra near Guwahati.
Extremely saddened to learn about the unfortunate capsizing of a passenger boat in the Brahmaputra near Guwahati.

Disaster relief and security forces are on the ground carrying out relief operations. My heart goes out to families of those affected.

— Sarbananda Sonowal (@sarbanandsonwal) September 5, 2018
One Kamal Das is said to be the owner of the boat. Police have arrested driver Nooruddin Ahmed and handyman Hakim Ali in connection with the incident.
Government ferries are not operating currently because of the rising water levels but the private ferries are still in operation. A
APCC president Ripun Bora in a Tweet said that he is shocked and saddened by the boat mishap.
"I am Shocked & saddened by the news of another boat accident at #NorthGuwahati. I pray for well being of Nearly 40 people who were onboard, " Bora said in a Tweet.
I am Shocked & saddened by the news of another boat accident at #NorthGuwahati. I pray for well being of Nearly 40 people who were onboard .https://t.co/5elXIOZOFk#NorthGuwahatiBoatAccident@INCAssam @INCIndia

— Ripun Bora (@ripunbora) September 5, 2018