Around many as 3,321 nominations have been filed in Dibrugarh district for the upcoming panchayat polls.
Dibrugarh DC Laya Madduri on Friday said that there were 68 nominations for Zila Parishad Members (ZPM), 278 for Anchalik Panchayat Members (APM), 300 for Gaon Panchayat President (GPP) and 2,675 for Gaon Panchayat Members (GPM). Elections in Dibrugarh will be held in the first phase scheduled on November 5.
Election will be held in Dibrugarh district for 23 Zila Parishad Members, 7 Anchalik Parishad Members, 93 Gaon Panchayat President and 930 Gaon Panchayat Members covering Joypur, Tingkhong, Tengakhat, Khowang, Panitola, Lahowal and Barbaruah Anchalik Panchayats and Blocks.
The date of withdrawal of nomination is November 19.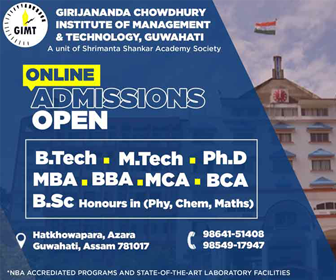 The total number of voters in Dibrugarh district stands at 7,14,823 with 3,62,116 male voters and 3,52,707 female voters.
Altogether 1,055 polling stations have been set up in the district with 674 identified as comparatively safe polling stations, 331 sensitive polling stations and 50 very sensitive polling stations.