The National Press Day was observed under the aegis of Dibrugarh Press Club at Nam-Phake village in upper Assam's Dibrugarh district.
The programme was taken up by the club under it's annual outreach programme during which members go to a particular area and have a direct interaction with the people of the locality.
Nam-Phake village located near Naharkatia in Dibrugarh district is exclusively inhabited by the Tai-Phakes, a lesser known tribe of Assam whose population is on the decline.
At present there are around 1700 people of the community who reside in nine villages of upper Assam. Nam-Phake has a population of 600.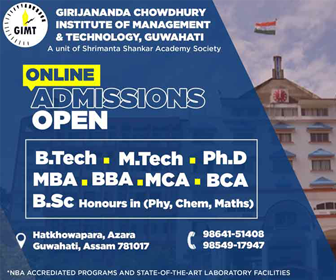 The interactive session was moderated by Prabir Chakraborty, President, Dibrugarh Press Club.
Despite having major potential for development of community based tourism the village is facing various problems like non availability of proper infrastructure for hosting tourists, proper roads, erosion from the river Buri Dehing etc.