Assam Chief Minister Sarbananda Sonowal on Saturday said there is a paramount importance of light in people's lives and all the officials of Assam Power Distribution Corporation Limited (APDCL) must commit to provide 24×7 power supply to the public.
Chief Minister Sonowal said this while speaking at an interaction programme with the Managing Director and Sub-Divisional Officers (SDOs) of APDCL at the Assam Administrative Staff College.
"A nation or a society cannot progress without light. APDCL is shouldering the responsibility of spreading light in people's lives and therefore, it needs to win people's trust by delivering exemplary service," said Sonowal.
Directing the APDCL officials to work on war-footing for achieving the 'Saubhagya' scheme's target of providing power connection to 23 lakh families in rural areas of the State within December 31, 2018, the CM said that APDCL must strive to provide power connections to 13,000 families daily in the next five months to cover the remaining 19.5 lakh families under 'Saubhagya'.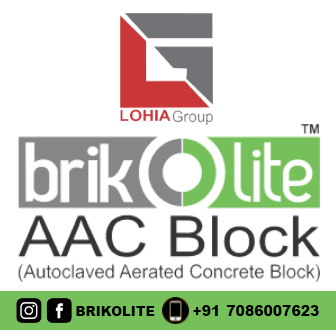 Notably, till now, 3.5 lakh families have been provided power connection in the State under the 'Saubhagya' scheme. "APDCL officials must work towards fulfilling the vision of Prime Minister Narendra Modi to bring every family of the country into the ambit of electricity with this scheme and they must overcome all challenges to make this scheme a grand success," he said.
Saying that APDCL officials have the capability to perform and they need to work with a competitive spirit, Sonowal announced that SDOs performing efficiently would be awarded by the government at the state level. Directing the officers of the organisation to take the people along while implementing the scheme, Sonowal urged them to motivate the contractors to perform well and work as 'Team Assam' to achieve the desired goals of the scheme.
"Staying close to the people would encourage them to have sense of ownership over the properties of APDCL and people must cooperate with APDCL in reducing the incidents of power theft using illegal hooks. Public relation activity must be taken up by APDCL with renewed vigour," Sonowal said.
He also directed APDCL to remove all bamboo and wooden poles installed by the previous government for minimizing accidents.
Minister of State for Power Tapan Kumar Gogoi, while speaking on the occasion, said that APDCL has an important responsibility in realising Prime Minister Modi's vision of providing constant power supply 24 hours a day by 2019. He also informed that the initiative of the state government to provide 4 LED bulbs to 52 lakh families would be started within this month and Anganwadi Centres, hospitals, schools etc would also be provided LED bulbs soon.
Chairman of APDCL Jishnu Barua delivered the welcome address in the programme which was also attended by Principal Secretary to the Chief Minister Sanjay Lohia, MD APDCL Puru Gupta along with other top officials of the APDCL.