Assam Chief Minister Sarbananda Sonowal on Friday presented laptops under Anundoram Barooah Award to students who obtained 75 per cent or above marks in High School Leaving Certificate, High Madrassa, Senior Madrassa, Sanskrit Pravesika and Pali Examinations, 2018 in a programme held at Sarusajai Stadium in Guwahati.
A total of 20,720 students in the state would be awarded laptops under the programme.
Saying that these laptops are provided to the meritorious students so that they can take advantage of new age learning methods through internet, the chief minister urged the students to use these devices judiciously and for their betterment.
"Try to acquire as much knowledge as possible so that you can achieve success at any corner of the world and contribute in the process to make Assam the best state in the country," he said.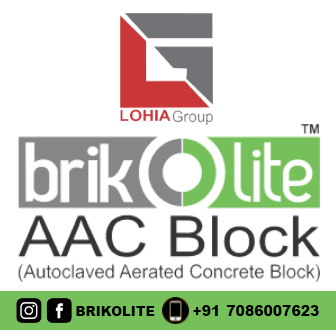 He also advised the students to stay cautious about the perils of cyber crime and advised them to steer clear of harmful activities online.
Highlighting the changing employment scenario of the state as the production capacity of Numaligarh Refinery Limited is being upgraded from 3 MTPA to 9 MTPA with a landmark investment of Rs 22594 crore by the central government,
Sonowal urged the students to pursue their careers with hard-work and dedication so that they can be empowered to take advantage of this industrial revolution taking place in the state. He also called upon the state's youth to come forward for utilising the recently set up 'Assam Start up- The Nest' incubation centre of state government for becoming successful entrepreneurs who would be job creators instead of being job seekers.
"Lazy people cannot achieve success in life and therefore young students must strive hard to acquire knowledge which is power in this age of globalization. Even fertile lands must be tilled for increasing agricultural production and therefore, youth must harness their latent talents to achieve full potential." The chief minister said.
Informing Advatage Assam: Global Investment Summit held last year dispelled the notion that investors do not want to come to Assam, Sonowal stated MoUs worth Rs 79000 crore were signed during the summit and out of which Rs 12000 crore has already been invested in the state.
For empowering the youth of the state to take advantage of this scenario skill training centres have been opened at every block of the state and a Skill City is being built at Mangaldoi which would skill up 10,000 youths each year in various trades, he informed.
He also said that today's world is very competitive and for becoming successful students must study at least 10 hours a day. As Guwahati is being expanded into a State Capital Region and a gateway to South East Asia under Act East Policy, students must strive hard to become better and take Assam into the high growth trajectory.
Filmmaker Rima Das and athlete Hima Das have already proved that through dedication, sincerity and hard-work one can achieve success overcoming all obstacles, he asserted.
Education Minister Siddhartha Bhattacharya while delivering his speech urged students to carry on with the same zeal they showed while appearing in HSLC so that they can clear all future examinations with flying colours. Many students who achieve success in HSLC, fail to continue with the same spirit in subsequent examinations and therefore, young students must stay clear of all distractions and solely focus on achieving their career goals, he exhorted.
Along with laptops, The Anundoram Barooah Award provides a free two-year internet connection with wi-fi dongle, two subscription of academic content for class XI and XII, online learning, coaching of score improvement system for science stream etc.
Minister of State for Education Pallab Lochan Das, MLA Riturparna Barua, Commissioner and Secretary of Education Department Preetom Saikia, Chairman of SEBA R.C.Jain were also present at the programme among others.