If he is not acting, he is busy cooking for his friends, colleagues, family or for that matter for himself.
Yes, Assam's very own son of the soil, Adil Hussain, who has been creating waves in world cinema by his inimitable acting style, has donned the chef's cap for a change.
Also read: Assam: Adil Hussain starrer What Will People Say in Oscar race
This Saturday, Adil was busy cooking some of his select dishes for equally select and distinguished guests at the Sikkimese restaurant, Nimtho, in New Delhi.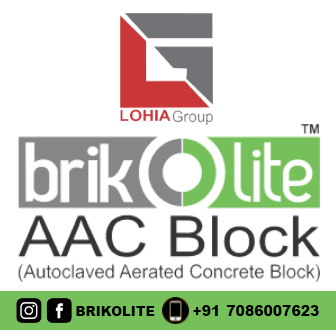 He has prepared three vegetarian and three non-vegetarian dishes for his esteemed guests as he took over the restaurant's kitchen for the day.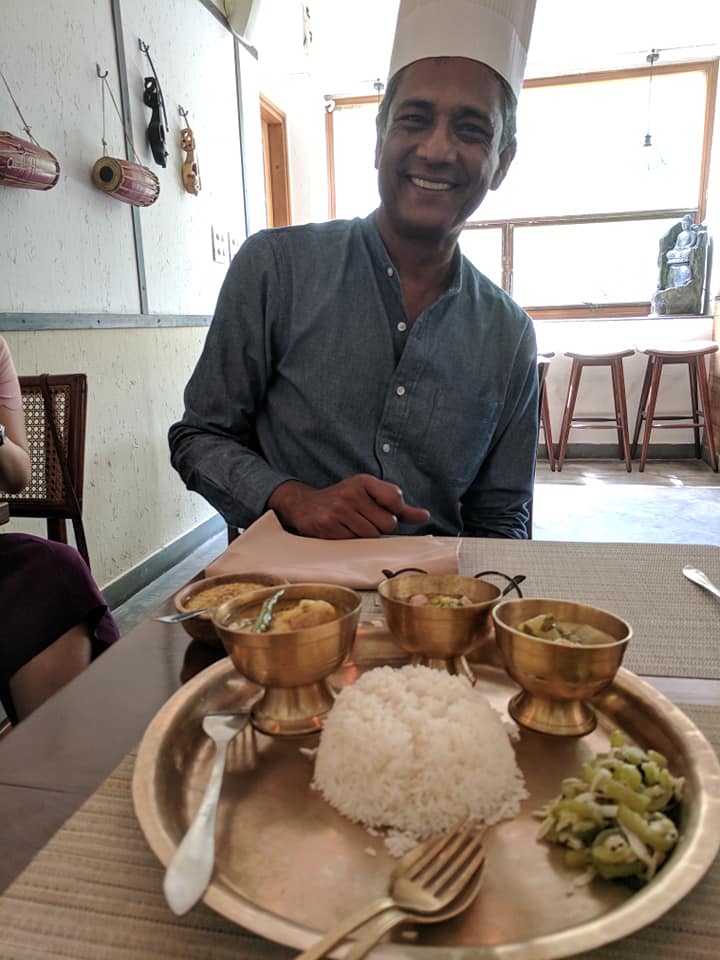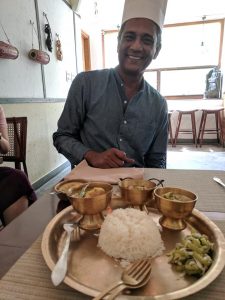 Ranging from Kashmir to Kerala, and not forgetting his home state of Assam, Adil has laid an interesting menu for the gourmets visiting the restaurant in Delhi on Saturday.
For those with a discerning palate, Adil has some very interesting vegetarian dishes.
Talking to Northeast Now over phone from the national capital, as he prepared the grand luncheon, an excited Adil revealed that he will present a bharta of pumpkin leaves delicately blended with fermented bamboo shoot, rightfully depicting the ethnicity of the Northeast.
The next is a delectable vegetable stew prepared in typical Keralian style with coconut and tampered with curry leaves.
"I had picked up this recipe during one of my stays at a Nair household," quipped Adil with much enthusiasm.
The third dish in the vegetarian menu is the 'one can never go wrong' type alu pushto, a traditional dish of potato cooked in thick poppy seeds gravy, from the culinary heritage of Bengal.
The non-vegetarian menu has an interesting mix of typical Kahsmiri pundit mutton preparation, without onion and garlic.
When asked, Adil reminisced that he developed a penchant for cooking spending time in his mother's kitchen at his ancestral home in Goalpara during his childhood.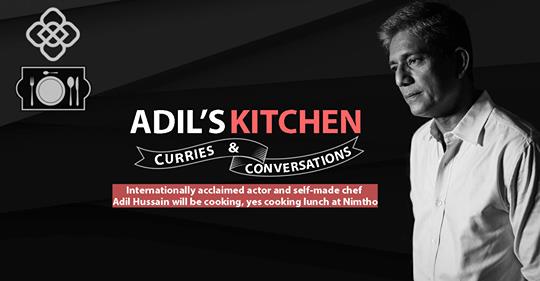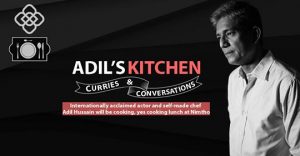 "The second dish is that of chicken prepared with cabbage – a delicacy that my mother prepares. I have a craze for that preparation since childhood as it is typically Goalporia," said Adil with a laugh of contentment.
The third on the menu is the signature dish of Assam – khar with rohu fish, another traditional preparation with alkaline water made from a special kind of banana peel which is sun-dried and soaked in water, straight from the culinary heritage of his native state, Assam.
Earlier, on Thursday, Adil had hosted a sneak preview showcasing his select dishes for gourmets and media friends.
(Footnote: This correspondent had the privilege of savouring mutton roghan josh, prepared by Adil during a television food show)