The "90 days No Horn Please" campaign has completed 60 days. It began on January 1 of this year.
Assam Governor Jagdish Mukhi flagged off the campaign. It was executed in every nook and corner of the city with the active participation of school students, staffs of different hospitals, Government officials and drivers.
The students of Royal Global School, South Point School, Pragati School Of Management, JIS, Epitome, Borthakur IAS academy, Chanakya IAS Academy, Bengali High School, Assam School of Journalism,  Railway Higher Secondary  have actively participated in the campaign. 10, 000 stickers of the 'No Horn' tagline have been pasted in cars and other vehicles
Dr Saumen Bharatiya, President Byatikram MASDO said, "We are very happy that residents of Guwahati have happily supported our campaign. Everyone is concerned about "Noise pollution". We have executed a campaign but we cannot say that we are completely successful in it. We can only be be successful when our beloved "Guwahati" will be considered a "Noise Free City".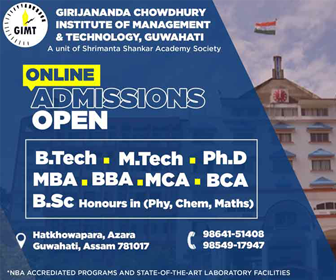 He also added that, "on 8th March 2018, to celebrate International Women's Day we are arranging a "Walkathon". Only women can participate in the walkathon which will be a part of the 90 days campaign on "No Horn Please". It will start at 7:00 in the morning from Lakhidhar Borah Khetra Field covering areas of Handique Girls College, High Court, Ciruit House, Latashil, and end up in Dighalipukhuri. Women from different sectors can participate which will be followed by "Lae-Kabaddi" in the morning with large number of women participants.