Assam Finance and Tourism Minister Himanta Biswa Sarma handed severance packages to 72 permanent employees of Hotel Brahmaputra (Ashok) on Tuesday.
Sarma also released the annual performance report of the Assam Tourism Development Corporation (ATDC) at the Paryatan Bhawan in Guwahati.
Speaking at the occasion the Minister said. that the annual income of the Corporation has doubled from Rs 2, 24, 79, 468 in 2016-17 to Rs 4, 22, 37, 911 in the year 2017-18.
Releasing a fund of Rs 6.3 crore for the 72 employees of the hotel, Sarma said that by far, this is the best voluntary retirement package offered by the Assam Government within the shortest possible time.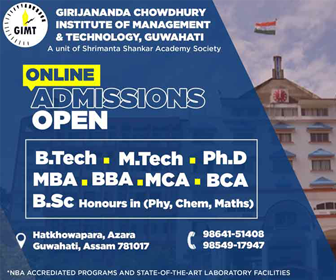 The hotel, run by the ATDC, closed all its operations from September 2017 with the Union government's approval for the disinvestment of hotels and properties of the India Tourism Development Corporation (ITDC), which was a major stakeholder of Brahmaputra Ashok, besides State Government.
"Instead of handing over the hotel to any private party, the Government of Assam decided to merge it with the adjacent circuit house and develop it as a state-of-the-art convention centre, circuit house and State guest house," Sarma said adding that running and managing hotels on professional lines is not the work of the government and its entities.
Speaking  at the occasion ATDC Chairman Jayanta Malla Baruah, said ATDC's Red River Tours and Travel Company has made record collection of Rs 6,34,51,279 this year, compared to Rs 1,01,53,406 the previous year.
He further added that owing to the upward trend in tourist inflow, the off-season hotel occupancy has gone up by 20-30 per cent.