The 6th Baukhungri Festival was kick-started on Wednesday at Harinaguri in Kokrajhar with a four-day-long colorful programme.
The ethnic food festival, hill trekking, cultural shows and indigenous games are the main attractions for the people who have visited the festival. The festival has been organised by the Bodoland Territorial Council (BTC) with an aim to make Boakhungri and Chakrasilla Wildlife Sanctuary as a global tourist destination.
The Deputy Chief of BTC, Kampa Borgoyary, inaugurated the main gate and cultural event of the festival and the food festival while BTC EM Doneswar Goyary hoisted the flag of the organizing committee and inaugurated the arena of traditional game competitions.
Various programmes like cultural show, ethnic food festival, trekking, and indigenous sports, etc, will be held during the four-day festival.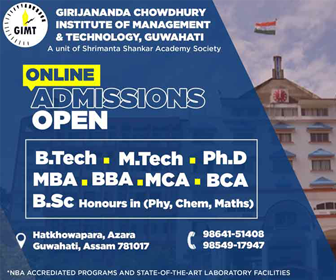 There are 50 stalls for ethnic food festival where cuisines from Bodo, Garo, Dimasa, Rabha, Adivasi, Karbi, Mishing and even from Bhutan are available. The visitors were seen looking for special locally-prepared items and rice beer. The roasted pork and pigeon items dominated the demand of the visitors.
In the traditional games, over 250 competitors from four BTAD districts and other parts of the State participated while around 200 participants have reportedly registered for hill trekking competition scheduled to be held on Thursday.
The hill trekking competition will be organized separately for both male and female. The winner of both the categories will carry a cash prize of Rs 1 lakh while the winners of 2nd and 3rd position would be given Rs 50,000 and Rs 25,000 and Rs 5,000 to each from 4th to 10th position holders would be given as consolation prize.
While the champion of Gila Gelenai will receive Rs 20,000, the winners of 2nd and 3rd position will receive Rs 10,000 and Rs 5,000 respectively. In Khomlainai, to be conducted in five categories, the winner of each category would get Rs 10,000 while the winners of 2nd and 3rd rank will get Rs 5,000 and Rs 3,000 respectively.
The live cock fight will also carry a cash prize of Rs 20,000 while the runners-up will get Rs 10,000 respectively.
Besides, during trekking at the Baukhungri hill, the visitors can taste mouth-watering ethnic cuisines.