In a shocking incident, that took place in Goalpara, Assam, six black flags were found hoisted with 'IS-NE' written on it. The flags were hoisted by unknown miscreants near the town police outpost.
Following the incident, a local said that the flags were hoisted early morning when they were out for morning walk and soon after noticing they informed the police.
The police immediately rushed to the spot and took down the flags.
The black flags also had Arabic written on them along with IS-NE which might be a short form for Islamic state north east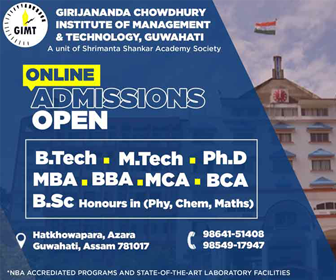 However it is not yet known who hoisted the flags in the location or when they were hoisted.
SP Amitabh Sinha said, it is only replica flags, they have hand-painted it and thrown it on trees and poles. No intelligence of any kind of prescence of IS NE in Goalpara has been confirmed as of now. Someone trying to create panic among residents.
All Assam Students' Union (AASU) general secretary Lurinjyoti Gogoi, meanwhile, lambasted the government over what he termed as growing fundamentalist activities in Assam and demanded immediate measures to curb foil any design to create unrest in the State, reports TNT.
"It's a very serious issue. The Government has failed to act despite intelligence warnings about growing activities of fundamentalist outfits in the State. I demand the government to take strict action so as to nip the threat from fundamentalist and jehadi forces in the bud," he said.