At a time when the common people and different political and non-political organizations have raised voice against rise in the incidents of rape and murder of women and children, two incidents of sexual assaults have been reported at Margherita in Tinsukia district within one week.
According to information, a 55-year-old man has been arrested by Margherita Police on Friday night for being allegedly involved in sexually assaulting a seven-year-old girl in Margherita. The accused has been identified as Innul Haque. He is a resident of Lajum village in Margherita.
This is the second incident of sexual assault occurred in Margherita within a week.
The Officer-in-Charge of Margherita Police Station, Girin Sonowal, said, "The accused, identified as Innul Haque (55) of Lajum village, allegedly raped a 7-year-old girl last evening at his own residence after luring her," adding, "The ghastly act of the accused was confirmed after it was medically ascertained by a local female doctor."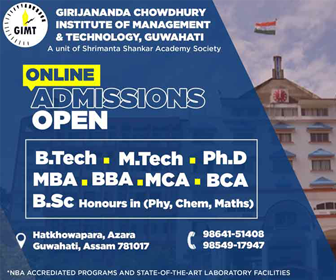 "We have received a formal complaint from the victim's father late at night yesterday and sparing no time the culprit was arrested the same night by a team of Margherita Police and subsequently registering a case under Section 4 of the Protection of Children from Sexual Offences Act, 2012, the accused was prosecuted today as per law," asserted one of the top officials of the district police.
The victim, however, was sent on Saturday morning for further medical examination at Tinsukia Civil Hospital.
Also read: Ghastly gang-rape leaves Hojai in shock and anguish
According to the villagers and locals, the minor victim was alone at home while her parents, being daily wage earners, had to toil hard outside the entire day and the accused being a neighbour called her and committed the ghastly act taking advantage of the situation.
"The victim told her mother about the incident soon as she reached home. Eventually, her parents, along with a group of villagers from Lajum after being convinced that she was sexually assaulted by her neighbour approached the police," said a neighbour of the victim.
Meanwhile, expecting an exemplary punishment for the crime if proved medically, Mugdhajyoti Mahanta, Superintendent of Police, Tinsukia said that special thrusts have been laid in the district to combat the menace of minors' sexual abuse, rape, human trafficking and atrocities on the women. 'The entire resources at all police stations and out-posts in the district have been specifically mobilized and instructed to deal with crimes against women and children with an iron feast," said Mahanta.
However, Innul Haque has denied the allegation.