The 16th edition of Asom Mahatosav will be held at the Jorhat District Sports Association ground in eastern Assam from December 29 to January 12, 2018 next.
The mahotsav will showcase traditional food items, handloom and handicrafts of different ethnic groups of Assam.
Addressing a press conference in Jorhat on Saturday, the president of the organizing committee of Intandem, Jorhat, a prominent NGO of Jorhat, Dilip Kumar Bordoloi said over 140 stalls will be set up at the Mahatsov and states from outside the north-east will also participate.
Bordoloi said the stalls will be on handicraft items, clothes, jewellery, decorative items, electronics goods etc, apart from several stalls dishing out ethnic delicacies of the region. He said traders from Jammu and Kashmir, Gujarat, Punjab, Rajasthan, Uttar Pradesh, Odisha, West Bengal, Tamil Nadu and Andhra Pradesh, are scheduled to put up stalls in the fair.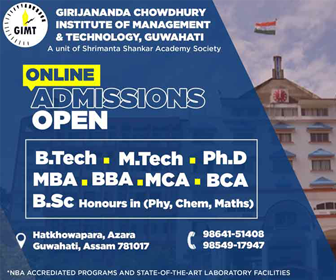 Rajkumar Duwara joint secretary of the organizing committee said internationally famous flute artiste Prabhat Sarmah will inaugurate the fair at 3 pm on December 29.
Staging of traditional Bhaona by children, a children fashion show, drawing competition are part of the Asom Mahatsav, added Bandita Dutta Bordoloi, secretary of the organizing committee.
The main objective of the festival is to promote and preserve the rich heritage of Assam.
It also provides a platform to local artisans to promote their skills and talent.
Initiatives like the Assam Mahotsav certainly help raise awareness about the region and its communities.