The Assam Education Department is now in dire straits even though the present government under the leadership of Sarbananda Sonowal wrested power at Dispur with promises to usher in revolutionary changes in all spheres.
Lack of infrastructure has been forcing students to take lessons under open sky and take shelter under trees when the sun above gets harsh.
However, the State Education Department seems to be in deep slumber.
On one hand, the government has been announcing one after the other ambitious schemes focusing mainly on improving the primary level education in the State.
But on the other hand, these little kids are compelled to gather knowledge under the open sky or in utter unhealthy conditions.
The case in point is the No 2 Kumalia Chapari Primary School in lower Majuli, the river island district of Assam which is ironically the home constituency of State Chief Minister Sarbananda Sonowal.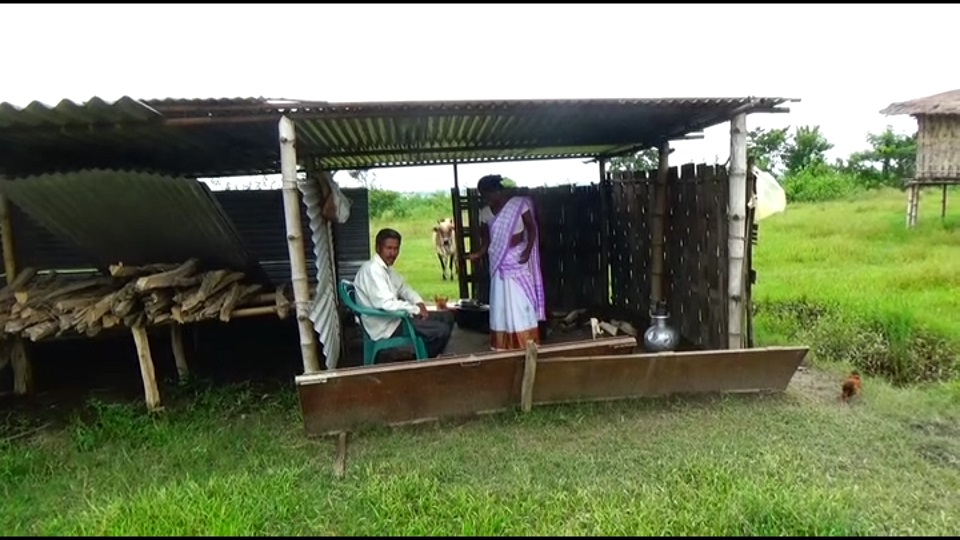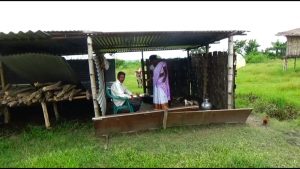 The students of this school have been taking their lessons under just a tin roof for the last one year.
Their school was washed way in the erosion by Subansiri River last year itself.
But the State Education Department had done precious little to rebuild the school forcing the tiny students to take the classes in the open.
The people of the region are still passing their days in constant fear with erosion continuing this year also.