Rengma Naga community of Diphu town in Karbi Anglong district of Assam celebrated Ngada – post harvest festival at Rengma Colony of Diphu on Wednesday.
Ngada – the post harvesting festival of the Rengma tribe, marked with feasting and merry making is celebrated across the district.
Karbi Anglong Autonomous Council (KAAC) has declared a holiday for Ngada festival in the district.
The theme of the celebration was 'Empowering culture to uphold identity.'
Karbi Cultural Society president Chandrasing Kro attending as chief guest said the Karbis and Rengma Nagas has history of living together.
"There are stories in which Karbi and Rengma Naga brothers with their villages adjacent to each other went to forage in thick jungles to collect wild leafy vegetables, fruits and hunt. But outside forces have created problems and misunderstandings among us. The age old bond is divided due to such bad elements," Kro said.
Earlier, appointed speaker, headmaster of Doldoli ME School, Dagi Sebu explained the meaning and purpose of celebrating Ngada.
He said the Ngada festival is celebrated towards the end of the month of November just after harvest. The duration of the festival is of five days.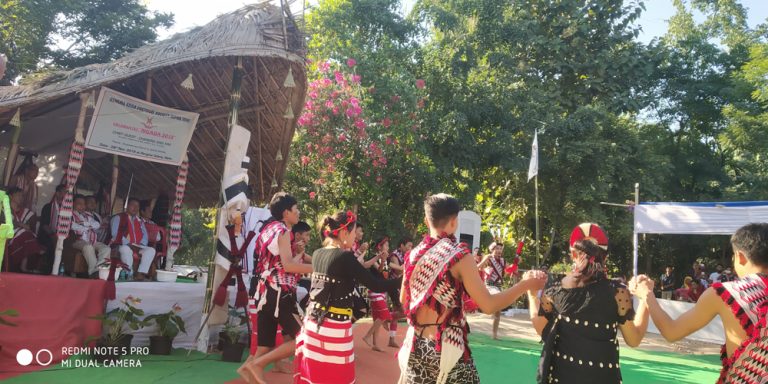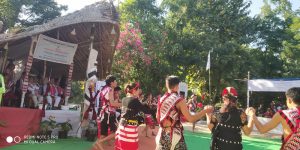 It also marks the end of agricultural activities. The village headman announces the date of the festival.
It is marked by preparation of rice brew by women folk. On the second day the village folk go to jungle to collect wild plantain leaves and herbs. On the third day women go to the family graveyard and place rice beer on plantain leaves as remembrance of the dead ones.
On the fourth day the rice beer and meat is collected by men in the village and kept in a camp. The fifth day is the grand celebration of Ngada with feasting and merry making.
An 'agreement' is made with the fire so that it does not cause any untoward incident during the festivity.
The second agreement is made with the rats so that they do not destroy the crops. A ritual is also performed to do away with all evil spirits.
Cultural troupes of RNSU, Diphu Unit presented Rengma Naga folk dance. Students of Karbi Traditional Music, Culture and Research Institute, Lorulangso presented Ritnong Chingdi – Karbi folk dance.
The festival ended with benediction by West Diphu Town Baptist Church, Pastor, Rev Athang Sebu. A community feast was arranged.
Former president, Rengma Naga Students Union, Karbi Anglong Phenpiga Himbu, Advocate, District Judicial Court, Diphu, Lolita Jishing and president, RNSU, Karbi Anglong, Kanti Jishing, Rengma Naga Cultural Society –Diphu Zone, Rega S Rengma and others attended the celebration.