Akhil Gogoi, the advisor of Assam's farmers' organisation, Krishak Mukti Sangram Samiti (KMSS),  on Wednesday threatened to gherao the offices of the North Eastern Electric Power Corporation Limited (NEEPCO), if the NEEPCO authority fails to provide compensation to the flood-affected people of Golaghat in Assam.
KMSS advisor Gogoi on Wednesday said, "We will be compelled to launch a strong agitation against the NEEPCO if it fails to provide full compensation to the flood-affected people who have lost their property worth several crores due to the 'conspiracy' of the company."
It may be mentioned that a large number of villages in Goalghat district of Assam were inundated by flood waters due to release of excess water from the dam of Doyang Hydro-electric Project (DHEP) by the NEEPCO authority.
Gogoi said, "We will 'gherao' the NEEPCO offices if the company fails to provide compensation to the flood-affected people."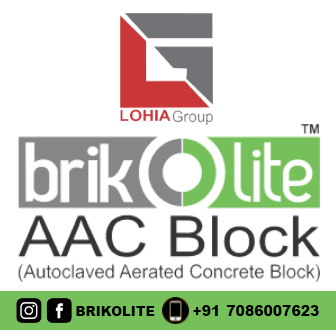 Claiming the effect of the DHEP dam in the downstream areas on the basis of a report published on August 7 last by the South Asia Network on Dams, Rivers and People, Gogoi said, "According to the National Power Portal of Central Electricity Authority of Government of India, the Doyang project produced 45.52 MU energy in July, 2018. This is three times more than it could produce."
Bringing allegations against the NEEPCO, Gogoi said the release of excess water by opening the gates of the project on July 27 was a 'pre-planned conspiracy' of the NEEPCO.
Also read: Assam: Top NEEPCO official served notice to appear at Golaghat PS
He questioned, "Why didn't the NEEPCO authority keep the water level in the reservoir under control as they knew that the live storage capacity of the reservoir is only 216.5 cubic metre?"
Besides, the KMSS leader also alleged that the NHPC authority has also been carrying out construction works silently in the Lower Subansiri Hydro-electric Project following a mutual understanding with the Bharatiya Janata Party-led Government at the Centre and the State.
"If the construction of the Lower Subansiri dam is not prevented in time, it would pose a serious threat to many villages in the State. We have witnessed the effect of Doyang project. Around 116 villages were damaged in the floods caused by release of excess water from the Doyang reservoir," Gogoi said.
Gogoi also said that there was no proper mechanism to clean the sediments of the Doyang reservoir. "The sediment flashed from the reservoir damaged several hectares of crop fields and property. It was totally an unforeseen situation," said Gogoi.
Gogoi also demanded for loan waiver of the farmers in the flood-affected areas.