Karbi Anglong Autonomous Council (KAAC) on Wednesday passed the budget for inherent subjects (Council Sector) with a deficit of Rs 5417.30 lakhs.
The propose expenditure is estimated at Rs 32297.80 lakhs and the proposed receipt has been estimated at Rs 26880.50 lakhs.
The main features and principles of the budget for Inherent Subject for 2019-20 are as follows: Unlike previous years the revenue receipts for 2019-20 has been expected to Rs 1619.00 lakhs and budget provision of Rs 50 lakhs been made for printing of English version of KAAC land periodic patta forms and Rs 20 lakhs for providing liveries and coats to SGB. Budget provision has been made under public works Rs 680 lakhs and for constituency development fund RS 390 lakhs.
For pension and other retirement benefits to MACs budget allocation of Rs 100 lakhs has been made. Budget provision for construction of Primary Education office at Hamren in West Karbi Anglong was made, while Rs five lakhs budget provision for studies in Karbi language and culture has also been made. Budget provision of Rs 50 lakhs and Rs 10 lakhs respectively from Art & Culture has been made for celebration of Karbi Youth Festival and for Karbi Lammet Amei.
For urban development an amount of Rs 200 lakhs has been made for Town Committees, while for information and technology Rs 45 lakhs, for natural calamities an amount of Rs 50 lakhs and for minor irrigation Rs 10 lakhs were being made.
Taking part in the discussion, MACs D Uphing Maslai and Richard Tokbi said a budget provision of Rs 50 lakhs for printing of English version of KAAC land periodic patta forms is a good initiative taken by CEM Tuliram Ronghang.
"Many of the people including myself don't know to read Assamese and for that I cannot read the land patta forms," said MAC Tokbi.
Executive Member (EM), Rupsing Teron said separate budget allocation for border development in the inter-district and inter-state border of Karbi Anglong should be made.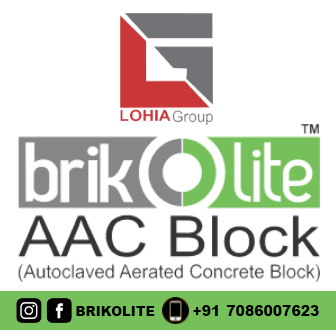 About arrears of Rs 3900.00 lakhs due from the State Government as motor vehicle tax, EM Teron said, "It is surprising that after 2008 KAAC has not received the 90 per cent share of motor vehicle tax. We should approach the State Government to clear the arrears."
Member of Autonomous Council (MAC) Prabhat Chandra Taro said that from the inception of erstwhile Mikir Hills District Council, now KAAC, land survey has not been completed.
MACs Mukut Mahanta and Pawan Kumar Rai informed the House that KAAC should consolidate the collection of taxes. As CEM, KAAC, Tuliram Ronghang was away for a function in the state capital. On his behalf, Executive Member, KAAC, Amarsing Tisso replied to the queries.
EM Tisso said, "Land survey is going on and requisite instruments will be acquired. By the month of April this year land revenue payment will be made on online. Digitization of land documents will be completed and stored in computers by the month of April or May. The budget provision of Rs 50 lakhs is not sufficient for the activities of Karbi Cultural Society (KCS) and in the next budget effort will be made to raise the provision to Rs 1 crore. A special provision has to be made for border development."
The grant of expenses on various heads for the financial year 2019-20 are as follows: for administration of KAAC an amount of Rs 233 lakhs has been granted, while for expenses of Executive Members has been granted Rs 6310 lakhs, Rs 1879.50 lakhs has been granted for Land Revenue and Rs 50.90 lakhs for administrative justice.
Rs 2744.00 lakhs for public works has been granted and Rs 800 lakhs for pension, other retirement benefit and Rs 18712 lakhs has been granted for education. For Forest Rs 2608, for Roads Transports Rs 636 and for Art & Culture Rs 180 lakhs has been granted.