Hojai Police organized a 'Run for Unity' on the occasion of Rastriya Ekta Diwas to commemorate the 143rd birth anniversary of Sardar Vallabhbhai Patel in Hojai district on Wednesday.
Veteran sportsperson Saumeshwar Bora flagged off the run in the presence of Manvendra Pratap Singh, Deputy Commissioner of Hojai district, and Ankur Jain, Superintendent of Police.
The Run for Unity, which began from Netaji Point at the heart of the town, saw the participation of a large number of people, including sports personalities, police officials, CRPF personnel, senior citizens, administrative officials, students from various school and colleges.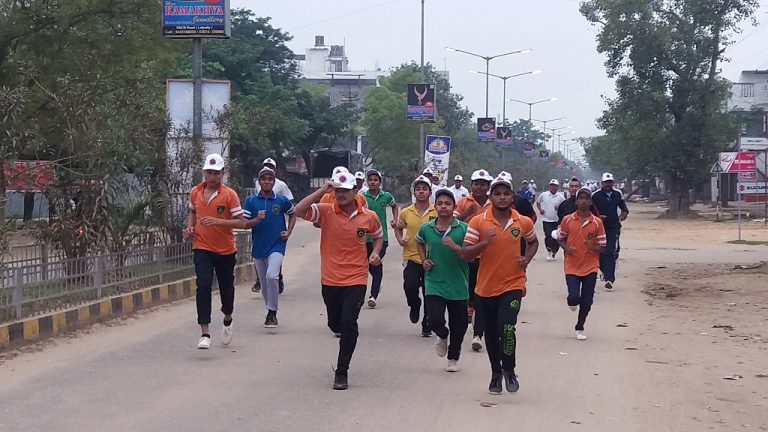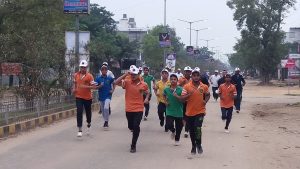 Speaking on the occasion, Deputy Commissioner Manvendra Pratap Singh and SP Ankur Jain said, "Sardar Vallabhbhai Patel played an important role in the unification of India, his life is a journey of immense courage, dedication and service to the Motherland. He is truly the Iron Man of India."
"In present day, the ideals and philosophies of the 'Iron Man' are valuable to preserve and strengthen unity, integrity and security of the nation," they added.
Talking to Northeast Now, veteran sportsperson Saumeshwar Bora said, "I salute Sardar Patel on his jayanti. His efficacious service and monumental contribution to India can never be forgotten."
Another veteran sportsperson and social worker, Kamal Dutta said, "I feel proud to be part of the run, which is being organized to remember the contributions of Patel in unifying the country."