Assam Governor Prof Jagdish Mukhi, who is Chancellor of Bodoland University (BU), on Wednesday did not allow BTC chief Hagrama Mohilary to participate in a discussion with the university's teaching and non-teaching staff at the BU campus in Kokrajhar.
Hagrama, who was not invited for the meeting at the varsity, has expressed displeasure over keeping the BTC administration away from the discussion which was held at Bodoland University on Wednesday.
Governor Mukhi visited  the varsity at Kokrajhar on Wednesday and had discussions with the teaching and non-teaching staff of the university. During the discussion, the university authority presented the roadmap to develop the university.
While talking to reporters, Governor Mukhi said that he held discussion with both the teaching and non-teaching staff and the administrative officials of the university basically on the academic and infrastructure problems in the university.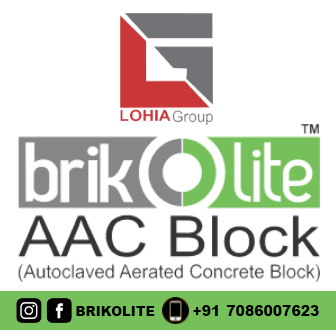 Governor Mukhi said there had been some problems in the university including lack of sufficient teaching staff in every department.
On the question of B-12 status of the university, the Governor said, "I have suggested the Vice Chancellor of the university for taking necessary steps regarding the status."
He also said Bodoland University requires experienced Professors for B-12 status and for this, he suggested to bring Professors on deputation from other universities for three to four years after which the university would get grants-in-aid from the UGC after availing the status.
On the other hand, the Vice Chancellor of the Bodoland University, Prof Hemanta Kr Baruah, said the meeting discussed various problems of the university. He said the problems of teaching and non-teaching staff including academic and other issues like infrastructure facility.
It may be mentioned that there are 17 departments in the university but there is not a single full-fledged Professor. Besides, there are various problems in the university which are yet to be addressed.
Meanwhile, the chief of Bodoland Territorial Council, Hagrama Mohilary,  said that neither the Assam Governor's office nor the Bodoland University authority and the district administration informed him about Assam Governor Mukhi's visit to Bodoland University and his meeting with the university authority and the teaching and non-teaching staff.
He said, "Bodoland University was created as per the BTC Accord signed between the Government of India, State Government and the BTC. So, the BTC administration has to be a part of the discussion."
According to information, Mohilary, who reached the university along with Social Welfare Minister Pramila Rani Brahma, MLAs Kamalsing Narzary and Rabiram Narzary, was barred from taking part in the meeting with the university authority and teaching & non-teaching staff.
The Governor told Hagrama that he would only participate in an academic discussion in the university and he has come to the university only as its Chancellor and he would talk to him later if required. At this, an unhappy Mohilary left the university campus along with Minister Brahma and the two MLAs.