Assam Governor Prof Jagdish Mukhi's maiden visit to Udalguri district was packed with meetings related to review of government schemes with officials and 'Swachh Bharat' awareness campaign in the district.
The Governor held meetings with the Deputy Commissioner, security agencies, heads of the departments and other stake holders and took stock of the various activities planned for the development of the people in the district as well as providing security to all.
Also read: Assam Governor Jagdish Mukhi on a two-day visit to Darrang district
In a review meeting with all the heads of the departments at the circuit house on Tuesday at Udalguri, the Governor took note of the status of health and hygiene, drinking water, cleanliness, education, road and communication, agriculture among others.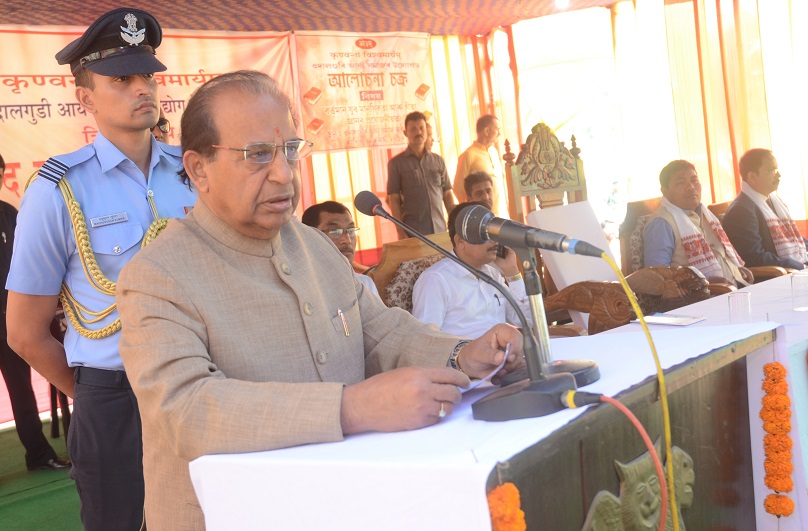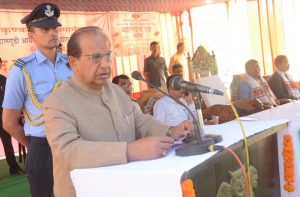 Governor Prof Mukhi asked the Deputy Commissioner, Dilip Kumar Das and all heads of the departments to make optimum utilization of the government schemes to ensure welfare of all sections of the people of the district.
He also asked agriculture, irrigation and other allied departments to work in a coordinated manner to increase income of the farmers.
He further asked the District Agricultural Officer to provide the farmers with seeds, fertilizers, irrigation facility, guidance on soil health and motivate them to go for multi-cropping.
He also reviewed the progress of different central schemes of the district and asked the Deputy Commissioner and heads of departments to showcase their administrative acumen and work with utmost sincerity to be able to extend the fruits of governance at the grass root level.
He also urged upon the officers to maintain swacchata in and around their work place and contribute to a clean and a green environment.
The Governor also visited the 200-bedded Udalguri Civil Hospital and interacted with the patients.
He then visited Golmagaon High School and checked the status of cleanliness and other ongoing activities.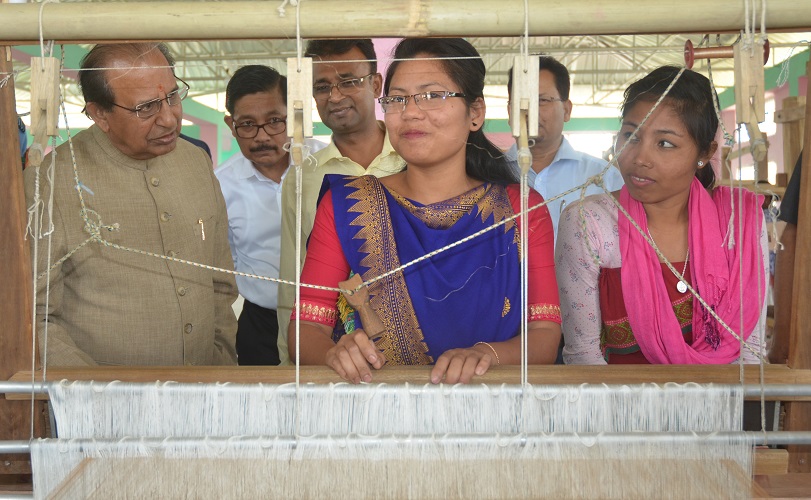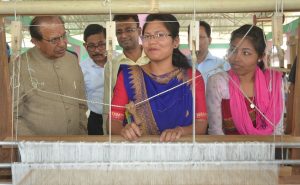 Prof Mukhi also visited the common facility centre of Sericulture Department and interacted with the weavers.
Prof Mukhi interacted with the representatives of various social organisations and members of the media and took suggestions from them relating to extending the fruits of governance to all sections of the people of the district.
Earlier, the Governor also attended the concluding function of the three-day 'Chaturved Shatak Parayan Jnan Yajna' organized by Udalguri Arya Samaj at the premises of Udalguri Arya Samaj Bhawan.