Assam Governor Prof Jagdish Mukhi dedicated a CT Scan machine and a high-dose rate Radio-Isotope Therapy facility in the Nuclear Medicine Ward at the total cost of Rs 5.70 crores as a part of commemorating one year of taking over of Dr B Borooah Cancer Institute by the Department of Atomic Energy, Government of India at a function held at B Borooah Cancer Institute in Guwahati on Tuesday.
Speaking on the occasion, the Governor said that, "The incidence of cancer is very high in the north-eastern region and there are very limited cancer treatment facilities available in the region. Empowerment of Dr B Borooah Cancer Institute (BBCI) as a centre of excellence through the Department of Atomic Energy, Government of India and Tata Memorial Centre, Mumbai will greatly benefit the state of Assam and the entire north-eastern region."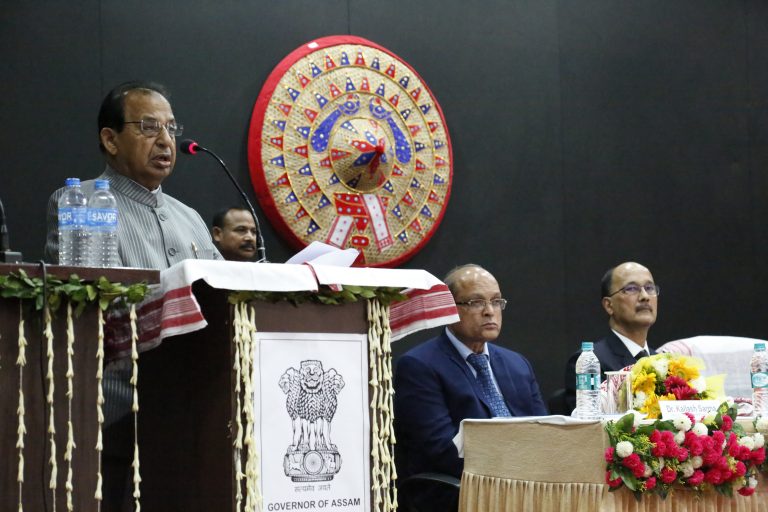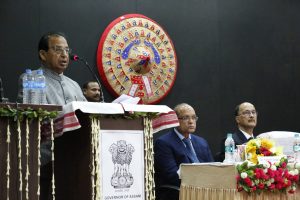 Prof Mukhi also said, "We must not allow the cancer to set in through adopting some healthy life style narratives."
Though cancer is not directly linked with life style, the Governor maintained that the probable causative factors which contribute to cancer must be dealt with strongly. The government along with other stake holders must put strong deterrent to check the growth of cancer.
Sharing information that tobacco consumption in Assam witnessed an increase from 39 per cent in 2010 to 48.5 per cent in 2017, Governor Prof Mukhi said that the rising trend of tobacco consumption is really matter of concern which every stakeholder needs to take the responsibility to reverse the trend.  He at the same time said that it is the duty of all the conscientious citizens to take responsibility so that the young generation does not fall prey to the scourge of tobacco and liquor consumption.