For the very first time, the students of the Department of Communication & Journalism, Gauhati University (GU) are organizing a day-long event 'Lokoranggam' on Saturday at BKB Hall of Gauhati University.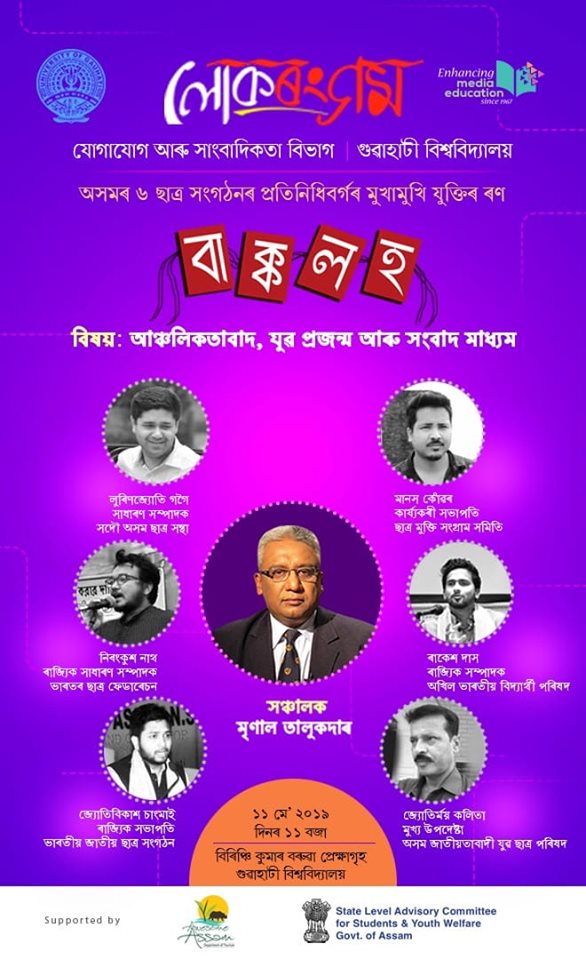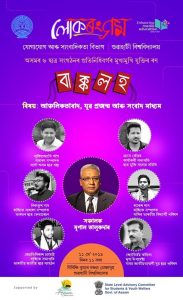 The event will comprise a students' conclave on the theme, 'Media, youth and regionalism' and will be moderated by senior journalist Mrinal Talukdar, followed by a 'putola nach' (puppet show) and a 'Bhaona'.
The conclave will begin at 11 am and is likely to be attended by about a 1000 students from across the north-eastern region.
Dr Ankuran Dutta, head, Department of Communication and Journalism, GU said, "This event is unique and relies on a broad spectrum. We are trying to revive the folk culture with modern communication elements that is acceptable by the general masses. The main objective of the 'putola nach' and the 'Bhaona' is to communicate with the common people and disseminate information about developmental schemes. Also, the youth conclave will attract audience which is the first of the kind in the entire north-eastern region."
Subrat Dutta, coordinator of the conclave expressed his opinion that the students' conclave will discuss current socio-economic and political issues from the perspective of different student bodies and the conclave will give the students the opportunity to express their opinion.
The Bhaona, 'Rukmini Haran' has been directed and will be performed by the students of the Department in the evening. Jhunakangkon Bhuyan, student director of the Bhaona stated, "We are going to perform ankiya bhaona 'Rukmini Haran'. Previously we performed 'Ram Bijoya' but this time our aim is to spread the traditional art form as a tool to enhance development communication. It also portrays the culture of the Assamese society and the fundamentals we were taught since childhood."
The event organizers also informed that the 'putola nach' will showcase how people are easily influenced and manipulated by fake news and misinformation.
Palash Jyoti Bora, department representative said, "The event 'Lokoranggam' will provide a platform to discuss regionalism, media and youth in Gauhati University as well as in Assam. We are hopeful that this kind of rational debate will give a new dimension and pave a way towards positivity."