United Garo Organisation (UGO), Assam, an umbrella body of several Garo organisations on Saturday decided to approach the Central Government with their long-pending demand of autonomous council on satellite basis.
This was decided at a meeting held in Bakhrapool along Dudhnoi-Damra Road in Goalpara.
During the meeting, the plight of the Garo people residing specially in Goalpara and Kamrup (Rural) districts were discussed in details.
Several speakers expressed their anguish against the Government and apathy towards the people of the community and held the Government responsible for their backwardness in the fields of education, transportation and health in the Garo-dominated areas in the two districts of Assam.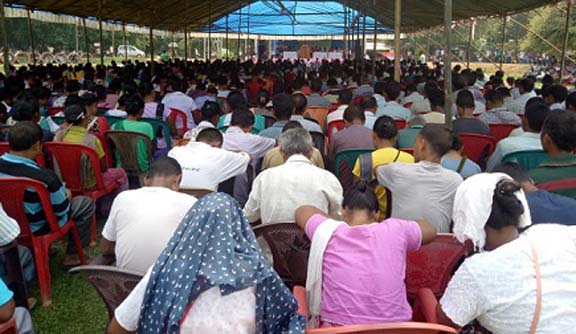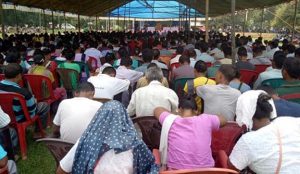 "It has been over a decade that we are fighting for our democratic rights in Assam. Both former Chief Minister Tarun Gogoi and present Chief Minister Sarbananda Sonowal assured us to redress our issues. However, nothing has changed over the years," said Thengsil Sangma, president of Garo National Council Assam, a members organisation of UGO.
Sangma further informed, "We have decided this time to approach Union Home Minister Rajnath Singh and his deputy Kiren Rijiju in the second week of October regarding our long pending demand for a satellite-based autonomous council for the Garo people living in Assam."
"The Garos are one of the oldest indigenous tribes in the Northeast. They must be given freedom to assert and determine the universally accepted principle of right to self determination. The Garos must have an autonomous council within the framework of Indian Constitution for shaping their own destiny in regard to political, social, economic and ethnicity, etc." added Sangma.
He also pointed out to the injustice done to Garos in comparison to the other tribes in the State by the Government.