The historic tea garden of Harishpur situated near Naharkatia of Dibrugarh district in eastern Assam has completed its 100 glorious years. Swachhta mission together with the whole country has touched this tea garden too.
Family Development Scheme under Bharat Bikash Yojana Project had launched Swachh Bharat Mission in the tea garden for about two years ago and since then the dwellers of the tea garden are working for the programme with their full heart and soul.
It is remarkable to see that everyone there has welcomed the cleanliness programme with open hands and are associated with the programme unconditionally. With the introduction of such a grim project by director Saibal Ganguly, convenor of Assam of Gram Vikas Yojana under Bharat Vikas Parishad and owner of the tea garden Suparna Bagchi, every worker became aware of the importance of cleanliness of their surroundings.
A function was held on April 21 at the auditorium of the tea garden. As a chief guest in the function Dr Sashikanta Saikia, principal of DHSK College and Assam brand ambassador of Swachh Bharat Mission (Namaste), thanked the administration of the tea garden along with the workers of the tea garden for their remarkable efforts to make the cleanliness programme a success on their part.
"I was mesmerized to see the clean and peaceful environment of the tea garden and said that with a strong willpower anyone can achieve the impossible and such is an example of the unending and much appreciated works of everyone in the tea garden," Saikia said.
He further added that they have set an example in front of the whole world by bringing cleanliness, hygiene and safety to the place and requested them to continue their effortless deed and encourage every individual in the society and work to attract tourism in the place.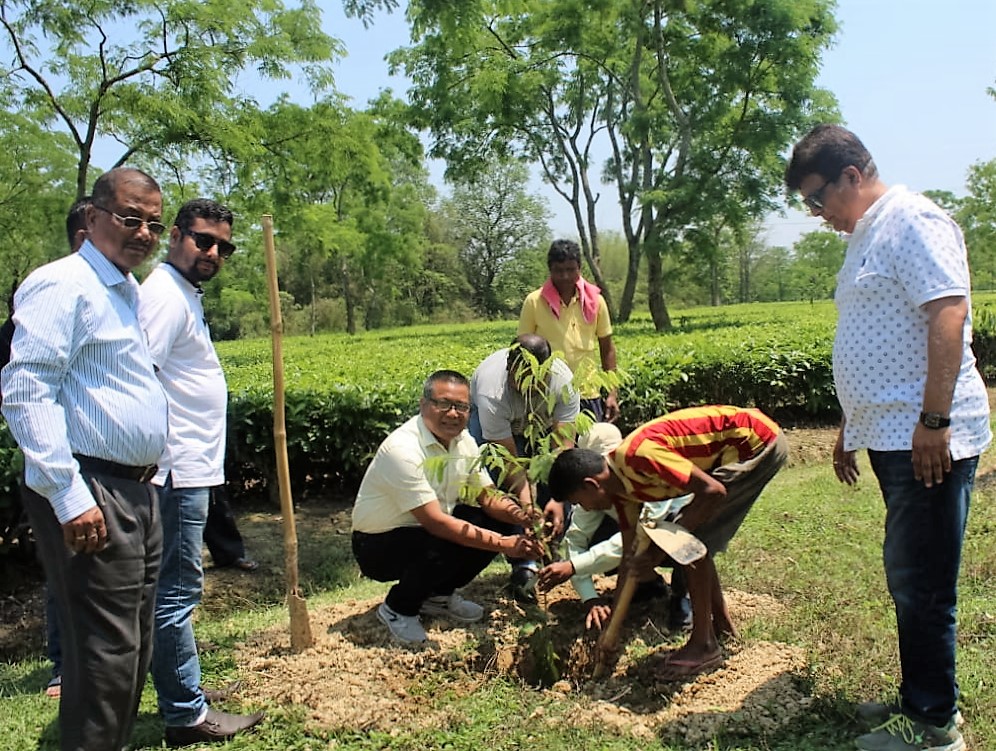 He hoped that every tea garden in the country will be inspired and they too try to bring in the same awareness as Harishpur Tea garden.
The convenor of Swachh Bharat Mission (Namaste) of Dibrugarh district and professor of MDKG College Dipankar Sarma was also present in the meeting.
He said that Swachhta revolutions are going on unconditionally throughout the country and under Swachh Bharat Namaste programme such works are going on in Assam too.
He very much appreciated the great efforts of the workers in the Harishpur tea garden.
The meeting was also attended by Deepak Changmai, State assistant secretary of Bharat Vikas Parishad and retired deputy controller of Civil Defence Department, appreciated the steps taken by the administration of the tea garden and that such steps has brought much glory to the tea garden and hoped that every tea garden should learn from it and start working immediately in their respective places.