Bodoland Territorial Council (BTC) chief Hagrama Mohilary on Thursday laid the foundation stone for the construction of the sub-divisional centre for the all transferred sub-divisional level offices at Bijni in Chirang district of Assam.
On the occasion, Bijni MLA Kamalsing Narzary, BTC, MCLA Atim Hazong, BTC principal secretary Biren Chandra Phukan, joint secretary Subha Lakhsmi Das, SDO(C), Bijni Dithakananda Hazarika were present among others.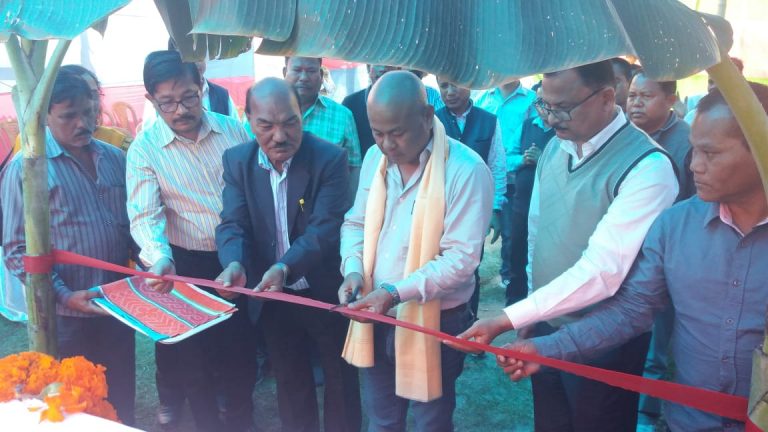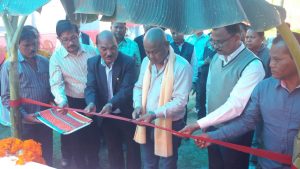 The sub-divisional centre will be constructed at an estimated cost of Rs two crore by the PWD, BTC and the building is expected to be completed by 2022.
The building will accommodate all 39 transferred departments under BTC.
Addressing the gathering, Mohilary said that the long cherished dream of having an own building for sub-divisional level offices was being realized. He thanked the vision and leadership of the present State Government led by chief minister Sarbananda Sonowal for constantly helping them in every aspects.
He urged upon the officers and staff of the departments to render their services to the maximum to ensure people's participation in the successful implementation of different developmental programmes and schemes.
He also called upon the PWD officials to speed up the construction work to ensure that the building is completed within the stipulated time.
Hagrama Mohilary on Thursday also laid the foundation stone of the sub-divisional centre near Gossaigaon SDO (C) office at Habrubil in Kokrajhar.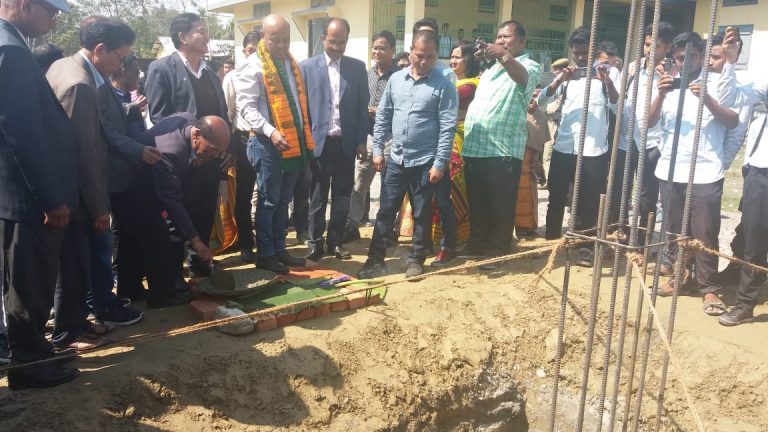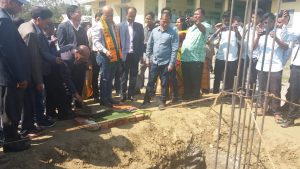 After the laying of foundation stone BTC Chief assured that the new office building will be constructed with proper quality control.
The executive engineer, PWD (B) had informed that the sub-divisional centre, Gossaigaon will be G+2 and it will be constructed a cost of Rs two crore in the first year and with a provision of taking more funds in the coming years.
Earlier, the BTC chief laid the foundation stone of Sonaripatti road for an amount of Rs 1.2 crore.
Mohilary also visited Gossaigaon College, where he laid one more foundation stone for construction of Auditorium hall at a cost of Rs.5 crore. He also interacted with the Principal and teaching staff.