BTC Chief Hagrama Mohilary on Saturday distributed tractors and its accessories to beneficiaries under the Chief Minister's Samagra Gramya Unnaya Yojana (CMSGUY) at a ceremonial function held at BTC Secretariat field, Bodofa Nwgwr in Kokrajhar in presence of Assam Minister Pramila Rani Brahma and Rajya Sabha MP Biswajit Daimary.
On the occasion, as many as fifteen tractors and accessories were distributed.
In his speech during the distribution ceremony, Mohilary said the tractors to every revenue village were distributed under CMSGUY with an aim to enhance the agricultural productivities.
He said the State had potential enough for producing more crops but the farmers of the State take up single cropping in their paddy field.
He called upon the farmers for double cropping for more productions and benefits. Saying agriculture products, the prime source of income in the region, he said the villagers of around three thousand villages will receive the tractor at 75 pc subsidized rate.
Mohilary said his council had been trying to facilitate livelihoods to the unemployed youths in the villages and looking for extending financial support to Self Help Group or societies for running tent house with all required accessories.
He said the construction of Cancer Centre at Besorgaon in Kokrajhar and foundation of Medical College would be held within August at the same location.
Minister Pramila Rani Brahma said the scheme was an ambitious scheme of Chief Minister Sarbananda Sonowal to increase the agriculture products and to double the income of farmers.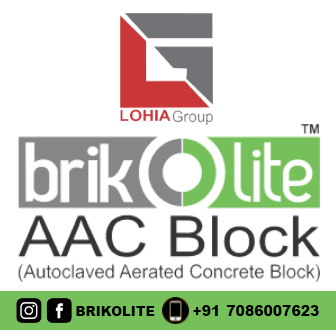 "Our farmers use to cultivate only once in a year but farmers in other states prepare for multiple cropping," she said adding that the government of India was giving maximum importance for improving agricultural productivities across the country.
She also called upon the beneficiaries to use the tractor and accessories for good purposes.
In his keynote address, the EM of Agriculture, BTC-Ansumwi Khunggur Boro said Sarbananda Sonowal-led State Government had taken up the CMSGUY to double the income of the farmers which is a part of Prime Minister Narendra Modi's mission to double the income of the farmers by 2022.
He said all the revenue villages of the State will receive the tractors under this scheme at subsidized rate.
He also said the tractors would be distributed in the first phase among the villages from where they received single application.
The CHD, Agriculture of BTC, M M Swargiary said there were 2,872 revenue villages in BTC districts of which 922 in Kokrajhar district, 460 villages in Chirang, 688 villages in Baksa and 802 villages in Udalguri district.
He said the department received single application from 1,556 villages with 496 villages in Kokrajhar, 293 in Chirang, 317 in Baksa and 447 villages in Udalguri district. but did not receive any application from 514 villages that includes 256 villages in Kokrajhar, 84 in Chirang, 23 in Baksa and 151 in Udalguri district.
He also said the tractors would be distributed in Udalguri and Baksa districts on August 9 and 10 respectively.
The distribution programme was also attended by BTC Deputy Chief Kampa Borgoyary, Rajya Sabha MP, Biswajit Daimary, BTC Ems – Doneswar Goyary, Rajib Brahma, Lwmsrao Daimary, Alindra Mashahary, Mritunjay Narzary, Deputy Speaker Nerswn Boro, MLAs Rabiram Narzary, Moneswar Brahma, Majen Narzary, Thaneswar Basumatary, BTC Principal Secretary BC Phukan and Niranjan Baruah, Deputy Commissioner, Kokrajhar and other MCLAs of the council.