In a sensational incident, an arrested fake gold trader, who escaped from the clutches of Lakhimpur Police with the help of a mob on Wednesday night, finally surrendered before the Superintendent of Police (SP) of the district on Thursday.
According to information, Habibur Rahman, member of a fake gold traders' gang, who was arrested by police, was taken away by a mob after attacking the police team which went to arrest Rahman in Lakhimpur's Balitika-Konwarpur area on Wednesday night.
A police team from Dolohat Police Outpost led by Inspector-in-Charge Uttam Doley had arrested Habibur Rahman in a case (No. 55/18 under 420/392 of IPC) registered in Laluk Police Station from his residence during an operation against continuous illicit activities at Balitika-Konwarpur area.
But the police team was attacked by a mob, mostly comprising the family members of the arrested person. The mob attacked the police personnel and took away Habibur Rahman from their custody.
Several policemen were injured in the attack and they are undergoing treatment in North Lakhimpur Civil Hospital. The condition of Prabin Bora, a Major and Nabajit Saikia, a Home Guard, has been stated to be critical.
Later, police on Wednesday arrested five members of Habibur Rahman's family  – Fatema Khatun (mother), Atabur Rahman (younger brother), Habibur Rahman (cousin), Safikul Islam (cousin) and Afiya Khatun (younger sister).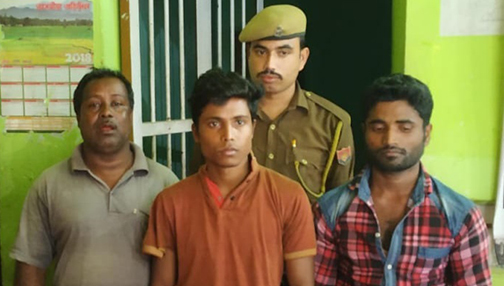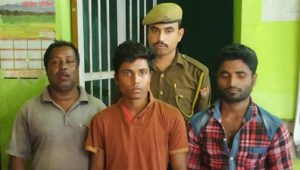 Meanwhile, the mastermind of the ever-expanding illicit trade of fake gold in Lakhimpur's Bongalmora area, Mainuddin was arrested by Nowboicha police from Mohghuli village with the help of members of All Assam Minority Students Union on Wednesday.
Three buyers from outside the State were also arrested along with Mainuddun. They have been identified as Malkiat Singh and Gurpreet Singh of Punjab and Mithun Patra from West Bengal.
Earlier, on the night of October 1, police from Bongalmora Police Outpost arrested three persons with fake gold artifacts from Mohghuli in Bongalmora area of Lakhimpur.
Policemen pausing as buyers arrested Nurul Islam (27), Anarul Islam (20) and Nazim Uddin (26).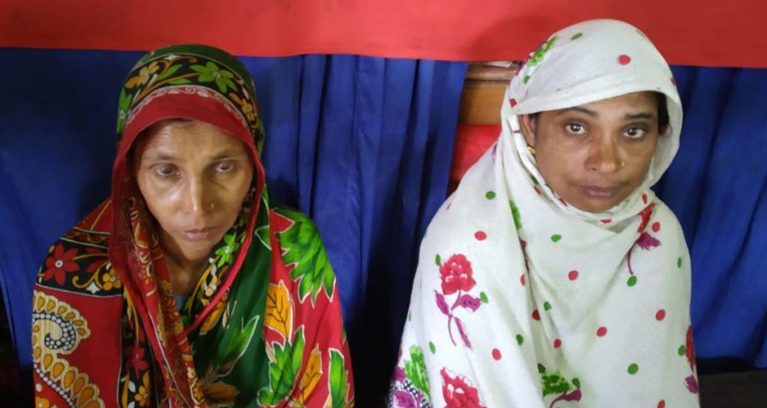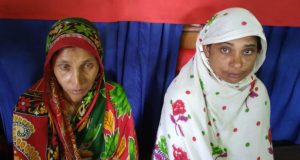 An artifact of fake gold weighting 2 kg was also recovered from them.
The fake gold trade has brought a dubious distinction to the Bongalmora area and neighbouring areas under Nowboicha, Bongalmora, Dolohat and Silanibari Police Outposts of Laluk Police Station.
The fake gold traders have been duping customers from various parts of the State and the country by luring them over phone calls promising gold at cheap prices.
In most of the cases, the duped customers are either scared away by the sellers and their accomplices after collecting the payments in cash or they are made to be arrested by the police with the fake artifacts. This trail of criminal activities has been going on for more than a decade in Lakhimpur's Bongalmora region.