In a show of rising resentment against illegal activities of insurgent groups in Arunachal Pradesh, the people of Khonsa town of Tirap district carried out a massive protest in Khonsa market against the banned outfit Nationalist Socialist Council of Nagaland – Isaak Muivah (NSCN-IM).
The protest witnessed congregation of large number of locals from all over the district.
The protest was sparked by a violent incident which was carried out in the Kheti village of Tirap district wherein armed insurgents of NSCN (IM) brutally thrashed two NPP party workers.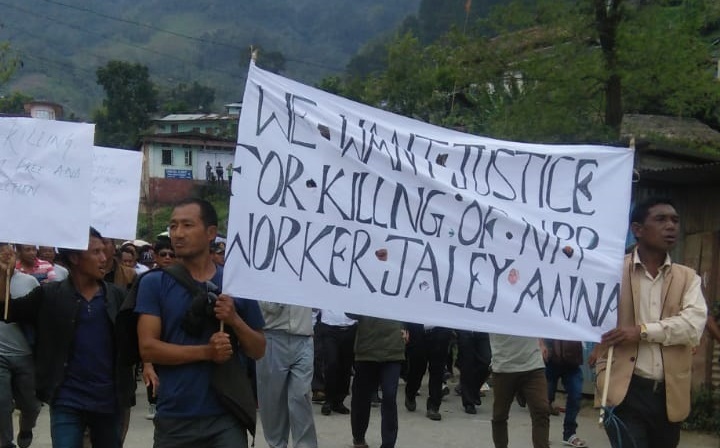 On the night of March 29, a group of NSCN (IM) went to Khati village near Khonsa town and allegedly attempted to influence the local population into favouring a MLA candidate of their choice.
The insurgents then picked up Jaley Anna and Khammai Aboh, both NPP party workers residing in kheti village.
The duo was then brutally beaten by NSCN (IM) insurgents. As a result of the beating Anna succumbed to his injuries on the spot and Aboh suffered severe injuries and was later taken to Dibrugarh for medical attention and treatment.
The attack is being as an attempt to influence the basic constitutional and electoral rights of the voter.
The security forces and district administration assured the protest rally and stated that the criminals involved in the horrifying killings will be caught and brought to justice.