Arunachal Pradesh Chief Minister Pema Khandu along with Union Minister of State for Home Affairs Kiren Rijiju, Arunachal Pradesh Deputy Chief Minister Chowna Mein, State's Tourism Minister Jarkar Gamlin, Deputy Speaker Tumke Bagra and others called on Union Minister of Road, Transport & Highways (MoRTH) Nitin Gadkari in New Delhi on Wednesday with regard to the Potin-Pangin section of the Trans-Arunachal Highway (TAH) and other roads in the State.
Khandu stressed that the 407 Km Potin-Pangin stretch of the TAH is of utmost importance and needed immediate attention of the Central government for its completion. The project has been suspended after the Concessionaire gave fore-closure notice to the Ministry on February 2 last. The State government had earlier apprised the Ministry about the gravity of the situation through a letter on February 13, 2018.
After detailed discussion in the meeting and appreciating the dilapidated condition of the existing road, Union Minister Gadkari directed the Union Secretary (RTH), Director General and other officers of the Ministry present that tenders be floated immediately by taking smaller packages so that the construction work of the road can be taken up simultaneously all along the stretch.
The Union Minister further directed that in the interregnum, the worst affected portions of the road must be taken up for urgent maintenance. With this important decision, the long-pending stalemate in this section of the Trans Arunachal Highway and the plight of the citizens will be addressed.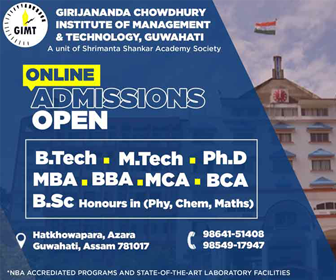 Union Minister Gadkari also assured of funds for the remaining two packages for four-laning of the Itanagar-Banderdewa section and gave a go-ahead for floating tenders of the same.
It may be noted that Package-A (10.90 Km) of the total road length of 31.50 Km was sanctioned and Rs 341.83 crore was allotted during 2016-17 and the work is in progress. DPRs for Package 'B' and 'C' (20.60 Km) have been submitted to the MoRTH. The tenders for the same would be floated immediately.
Other road projects discussed during the meeting included Lalpul-Manmao-Changlang (68.30 Km) and Longding-Tissa-Khonsa (42.50 Km), Khonsa – Hukanjuri, Gobuk – Sijhon-Nallah, which are facing hurdles due to various factors.  The Union Minister also assured of fast-tracking these projects.
Also present in the meeting were legislators Tage Taki, Dikto Yekar and Tamar Murtem besides officers of the Ministry of Road Transport and the State Highway Division of PWD.