Arunachal Pradesh Chief Minister Pema Khandu on Wednesday inaugurated the 5th North East Connectivity Summit organised at Tawang by the Federation of Indian Chambers of Commerce and Industry (FICCI).
The two-day summit is being attended by representatives and delegations from neighboring countries such as Bhutan and Bangladesh, from government of India and representatives from the corporate and industry.
The theme for this year is 'Tourism Connectivity'.
The summit is one of the most important forums for action-oriented deliberations on sub regional economic integration and connectivity between North East India and South East Asia.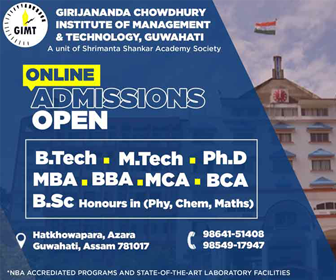 Welcoming the delegates, the chief minister requested the gathering of industry representatives to come forward and explore the diverse opportunities offered by the state and the region. He said the state government is willing to extend its full support to investors who are interested in investing in Arunachal Pradesh.
Citing connectivity as the biggest challenge for the state, Khandu said the state has suffered historically primarily in absence of robust road connectivity with road density of 25 km per 100 square km area as against an all India average of 142 km per 100 sq km area.
"Fortunately, the strong support provided by the central government in the last four years is now bringing about a visible transformation," Khandu said and informed that Arunachal government has prepared a roadmap for connectivity strategy by 2022 which would ensure reliable connectivity to all administrative and commercial centres.
He said Railways has also found a footprint in the state and is going to give huge fillip to the movement of passengers and cargo as well as tourists to the state.
Informing on air connectivity, the chief minister said under the UDAN Scheme, Pasighat is now an integral part of the Indian aviation map apart from six helicopter services to Aalo, Itanagar, Tuting, Walong, Yingkiong, and Ziro.  Advanced Landing Ground at Tezu and Ziro shall also become operational soon for fixed wing aircrafts.
Drawing the attention of the delegates to the tourism potential the state offers, the chief minister said Arunachal has niche in eco-tourism with its unique flora and fauna, its large bio?diversity, rolling hills, green valleys, virgin forests and diverse culture and tradition that makes Arunachal, a relatively unexplored Paradise for Tourists.
"Arunachal Pradesh and the North East offer great opportunities for nature based eco tourism, adventure tourism, culture and pilgrimage tourism and river tourism," Khandu said.
Inviting the power sectors to invest, Khandu said the state is on the path to become power surplus with the commissioning of two hydro power plants of 110 MW in Pare and 600MW in Kameng.
Earlier Union Minister of State for Tourism K J Alphons also spoke. Union Minister for Commerce and Industry, Aviation Suresh Prabhu sent his congratulatory message through a video message for hosting the 5th FICCI summit.
The summit among others was also attended by Power Minister Tamiyo Taga, Tourism Minister Jarkar Gamlin, Lok Sabha MP Ninong Ering, Meghalaya Chief Secretary Yeshi Tsering, Arunachal Chief Secretary Satya Gopal, FICCI North East Advisory Council Chairman Ranjit Borthakur and other dignitaries.