A national integration tour for the children of Upper Dibang district of Arunachal Pradesh was flagged off by Majer General  Gajendra Singh, GoC, Dao Division from the famous Bhupen Hazarika Setu in Tinsukia district on Sunday.
The tour is being conducted by the Dao Division of Indian Army from December 24, 2017 to January 6, 2018.
Altogether 24 students and three teachers from Government Higher Secondary School, Anini and Jawahar Navodaya Vidyalaya, Anini are participating in the tour.
"It aims to acquaint the children from remote areas with the vast and rich cultural heritage of our country.  As part of the tour, the children will visit various places of interest in Delhi, Agra and Lucknow.  The students will also interact with Ram Nath Kovind, the President of India and Kiren Rijiju, Union Minister of State for Home Affairs.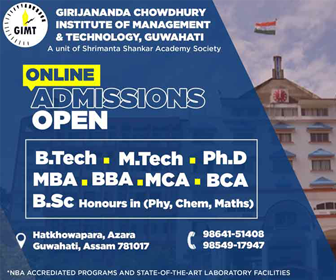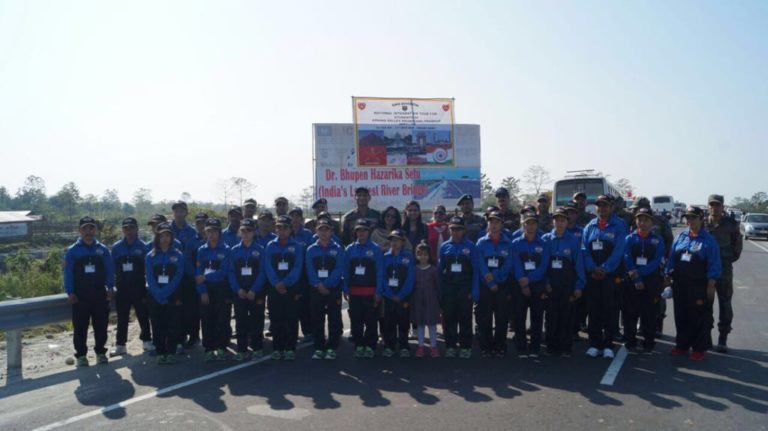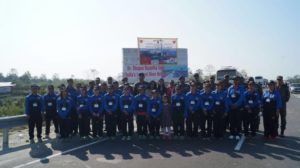 "The event will not only widen the intellectual horizon of the young minds but also further deepen the spirit of national integration," stated an Army press release.
The tour was flagged off in the presence of the Commander of Lekhapani Army Garrison, Deputy Commissioners of Upper Dibang and Lower Dibang districts of Arunachal Pradesh and the teachers.
The local populace also witnessed the occasion and expressed their happiness at this initiative of the Army.