As part of the Gram Swaraj Abhiyaan, Arunachal Pradesh on Friday observed the Pradhan Mantri Ujjwala Diwas (PMUY) across the State.
In West Siang, Deputy Commissioner of the district, Swetika Sachan, distributed free LPG connections free of cost to the Below Poverty Level (BPL) women beneficiaries at PI Colony Dere in Aalo on Friday.
Saying that Gram Swaraj Abhiyan is a national programme targeted to uplift the conditions of people living under the poverty, the West Siang DC asked people to give overwhelming response to the programme launched in various parts of the district.
Speaking on the occasion, former Minister and Proprietor of Siang Gas Agency Dibang Tatak, disclosed that detailed lists have been prepared and free LPG connections have been distributed are being phase-wise to the beneficiaries as per the directive of the Central government and training on use of gas cylinders are being imparted to the beneficiaries also.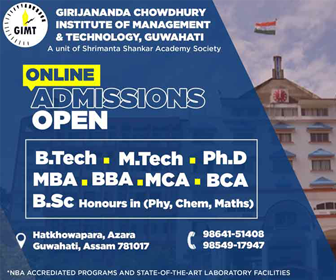 Also read: Free LPG connections for 100 women beneficiaries in Udalguri
Supply Superintendent of supply and all officials of the Gas Agency were also present.
Deputy Director of APEDA, Somar Potom distributed 439 LED bulbs to 51 houses at Liromoba, 140 to 26 households at Tadin, 73 to 23 at Tarsu Mobuk, 191 at Darka to 61 households and 800 to 70 households at Yomcha circle under Ujala Scheme.
Observer of Gram Swaraj Yojna, Anurag Sharma, is closely monitoring the GSA activities in the district and visiting the villages to interact with the villagers on Household Survey for SIMI.
PMUY is an ambitious social welfare scheme of government of India which aims to provide LPG connections to BPL households in the country. The scheme is aimed at replacing the unclean cooking fuels mostly used in the rural India with the clean and more efficient LPG (Liquified Petroleum Gas).
In Tezu, Lohit DC in-charge, Kajal Karmakar, distributed LPG connection to twelve women beneficiaries under PMUY.
The Deputy Commissioner urged the beneficiaries and others to share the information so that more women are covered under this scheme and they can lead an improved quality of life.
Indian Oil Corporation Ltd (IOCL) marketing officer Binit Uphadhay appealed to the women beneficiaries to use the LPG connections provided to them in place of traditional firewood. Use of firewood is not only harmful to your health but it is also destructive to environment, he said.
Representative from M/s Manpoong Gas Agency, Tezu gave tips to the women beneficiaries on the dos and don'ts of using LPG.
In Palin also, 86 women from BPL families were given free LPG connections to 86 selected.
Circle officer Yowa Anya and Noklem Wangjen and DF&CSO Duyu Lampong distributed free LPG to beneficiaries.
Lampong informed that 67 beneficiaries will be given new LPG connection on May 2 next.
Representatives of M/s EEE Indane Gramin Vitrak, New Palin were also present.
In Seppa, the East Kameng district administration in collaboration with Indian Oil and Kameng Gas Agency today distributed free LPG connection at Lumdung village.
In Yupia, free LPG connections were distributed at Balijan, Doimukh, Kimin and Sagalee.
On the other hand, in Ziro, at least 73 women beneficiaries were provided free LPG connections.
In Tawang also, women beneficiaries were given free LPG connections under the PMUY.