The third 'Sarkar Aapke Dwar (Jan Sunvai Sammelan)' programme for East Kameng district was conducted successfully at Pakke-Kessang on Saturday with thousands of people taking advantage of the facilities provided by the district administration and various other departments of the district.
The programme was inaugurated by Pakke-Kessang MLA BR Wahge in presence of Gaon Burahs and a huge gathering of public. East Kameng Deputy Commissioner GS Rajawat, ADC Seijosa TR Tapu, CO Abu Taba and all heads of departments participated in the programme to ensure smooth delivery of the services.
The MLA and DC along with other administrative officers inspected all the stalls and interacted with the officials and urged them to make sure that every single household is benefited from the programme.
Urging the people to take advantage of such programme at the fullest, the MLA informed that the main motive behind conducting the programme is to provide different Government services to the public at their doorsteps.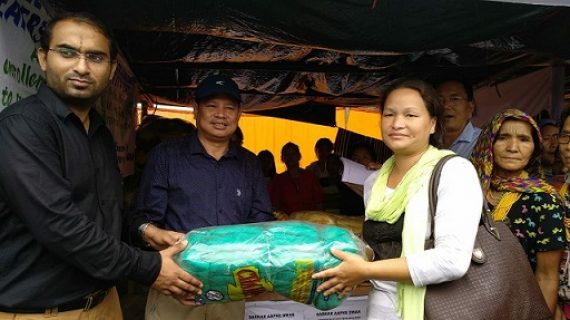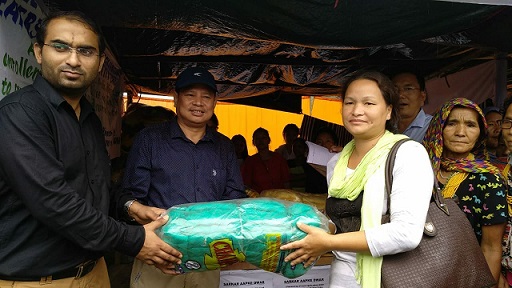 The health checkup camp set up by the health department and stalls of the departments of agriculture, horticulture and general administration respectively saw maximum turn out.
During the day-long programme, various services were provided, which among others included, issuance of 483 permanent resident, scheduled tribe and birth certificates, 18 trading licenses, 75 income, 9 disability and 3 old-age certificates, verification of 2362 out of 2367 Job Cards, registration of 42 farmers on Hortnet, distribution of 40 organic plant protection chemicals etc.
Under the Chief Minister's Indigenous Textile Promotion scheme, a total of 48 people were issued artisans ID Cards while 58 weavers were enrolled into the scheme and 116 free yarns were distributed.
A total of 343 subsidized bulbs and fans were distributed under the Pradhan Mantri UJALA scheme while 25 vermi beds, soil health cards and cono weeders were also distributed on the day under the Chief Minster's Agriculture Modernization Scheme.
Where 13 fully filled forms were received under Chief Minster's Dulari Kanya scheme, a total of 18 applications were received for National Social Assistance Programme and 10 Prime Minister's Matrutva Vandana Yojana forms were issued to the beneficiaries.
The day also saw 210 Aadhaar enrolment being made and corrections were done.
Fish seeds were given away to 25 beneficiaries whereas 55 households were connected with LPG connection under PM Ujjwala Yojana.
To promote and sensitize people on electoral processes, demonstrations on functioning, operation and advantages of Electronic Voting Machines/ Voter Verifiable Paper Audit Trail were carried out.
The labour welfare board distributed 55 LED TVs, 44 blankets, 60 solar lamps, 50 mosquito nets and 70 raincoats to its registered workers.
During the event, 2 affordable houses built under Pradhan Mantri Awas Yojana (Gramin) were inaugurated by local MLA Wahge and DC Rajawat. A total of 15 villages were also declared smoke-free by the CO Taba.