Arunachal Pradesh BJP president Tapir Gao on Tuesday denied his presence in the viral sex video which has of late been circulating on the social media and termed it as "fake".
Addressing media persons at the party office here, Gao termed the video as a political conspiracy hatched against him by people with vested interests and said the contents of the video were morphed and his voice was dubbed.
Gao clarified that he is not the person in the video, but it was a look-alike of him.
He claimed that it was a desperate attempt by mischievous elements to malign his and BJP's image and misguide the people.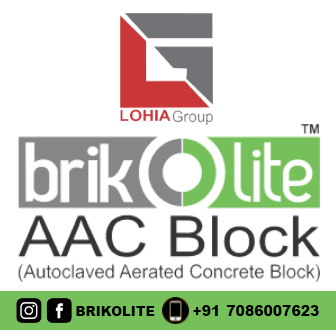 "The party has already filed an FIR against those who were trying to blackmail me with the morphed and explicit video," Gao said while adding that he had received a a pen drive from some anonymous person containing the same video clip in January after which the sender had blackmailed him by threatening to make the clip public.
"Even I was shocked to see the video as the person resembled my face. I have given the names of the people to police who called me asking for Rs 15 crore or give up the idea to contest the MP (Lok Sabha) election. The State government has constituted a special investigation team to bust the conspiracy and I believe the team has so far identified three persons in this regard," Gao said.
Gao said when he denied fulfilling the demands of the caller, they started to bargain and also came down to Rs 5 crore.
"I am, however, not surprised as such things were expected with the elections nearing in and such fake videos would not affect my electoral prospects," he said.
Appealing police officer in-charge to immediately arrest the culprits who reportedly happen to be from Tezu, Gao appealed all to not believe in such unverified content.
The State BJP chief is going to contest Lok Sabha elections from the Arunachal East seat.
Election to the 60-member Assembly and two Lok Sabha seats in Arunachal will be held simultaneously on April 11.
Earlier, family members of Gao also denied personal presence in the viral sex video, which went viral on the social media and they also termed termed it "fake" and "dubbed".
Addressing a press conference at Ruksin in East Siang district on Tuesday, Tapir Gao's wife Dui Padung Gao said it was nothing but a political conspiracy against her husband to tarnish his clean image.
She stated that some opponents of his party (BJP) are involved in the conspiracy against him by political influence.
Gao's wife also stated that the conspiracy against Tapir Gao was hatched to defame him six months ago, when the unscrupulous persons called him asking for Rs 15 crore as well as BJP ticket for contesting in Arunachal East seat after passing a morphed sex video involving Tapir Gao.
She affirmed that the circulation of such fake video would not serve the purpose of the unscrupulous elements.
Dui, who is a lecture in the Distrct Institute for Educational Training (DIET) at Pasighat, cleared that her husband Gao has been suffering from seminal debility caused by diabetes for the last 23 years so that he is incapable to maintain such immoral relation with a young lady.
"I have been dwelling with Gao for the last thirty five years. I am well aware about his health. If there is any doubt, I agree to it through proper medical examination of his sexual capability," Dui challenged.
BJP president Gao is a native of Ruksin village in East Siang.