The Kareng Ferry-ghat Shop Keeper Association, Brahmaputra Ferry Service Association in Dhemaji demanded to the families affected by Bogibeel bridge, which will connect the North and South banks of river Brahmaputra in the Eastern region of Assam and Arunachal Pradesh.
The two organisations have submitted separate memorandum to Chief Minister through Dhemaji Deputy Commissioner demanding prompt initiative for payment of compensation for the Bogibeel Bridge project affected families from the government's end.
They further demanded 'rehabilitation package' for making an alternative livelihood to survive their families in the coming days.
"We do not oppose the development project in our area, but commencement of the Bogibeel bridge is adversely affecting our livelihood and we consider it a "Man-made disaster", which will completely shatter our business activities doing for survival", the sufferers noted in the memorandum.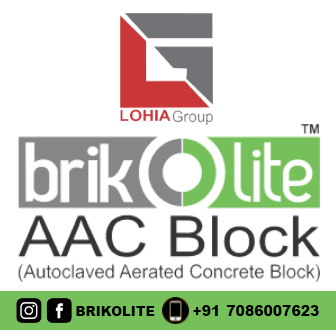 It was 'bolt from the blue' for the innocent villagers of Kareng chapori, when they heard the news that Bogibeel bridge would be open for commuters from December 25 this year.
A large number of people living on the north bank of mighty Brahmaputra and bordering Arunachal Pradesh, but enthusiasm among the common people fail to convince innocent villagers of Kareng chapori and nearby villages, who fear that they would lose their livelihood after opening the bridge.
About 33 families, who have been surviving with minor businesses such as shops, Kiosks, eateries, tea stall and restaurants at Kareng ferry-ghat on the north bank for last several years, are worrying about their future in the question of survival.
The shopkeepers feel ambitious Bogibeel bridge project to boost link surface communication in the region is adversely affecting their livelihood, but the Central and State governments are not taking problem into consideration.
On the other hand, around 20 private and one government ferry run from Kareng ghat to Bogibeel ghat in Dibrugarh district every day besides at least 100 jeeps, trekkers, mini buses and tempos ply to carry passengers from the Silapathar to Kareng ferry-ghat and vice-versa, who are losing their business after opening the bridge.
"Commencement of Bogibeel bridge is adversely affecting my minor business, the only way of living hood for my family. The authority, which is taking all out efforts for ceremonial inauguration of the bridge, is not taking our problems into account. We have no idea what to do next to survive my poor family,"rued one Reeta Pegu, who has been running a restaurant at Kareng ghat for last fifteen year.
Another sufferer Pradip Pegu, who is a Ferry Mohori at Kareng ghat said he was doing the business there for over last 16 years but now he is worried about the future.
"After opening of the Bogibeel bridge our business will be completely shattered because nobody will cross the river through ferry. Our livelihood depends on ferry but now we don't know what will happen," said a visibly disheartened Pradip.
Many shop keepers, who have been running ghumtis, kiosks, eateries and tea stalls have expressed their fear of losing their livelihood with the opening of the bridge.